Tanglewood Music Center celebrates its 75th
(June 2015)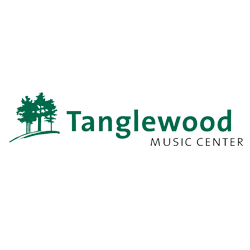 The Tanglewood Music Center celebrates its 75th anniversary this season.
Tanglewood has served to help mold generations of world-class artists for decades. Now in its 75th year, the Tanglewood Music Center (founded in 1940 by Serge Koussevitzky) has become associated with an impressive list of artists—Leonard Bernstein, Aaron Copland, Osvaldo Golijov, Ned Rorem, Yo-Yo Ma, Zubin Mehta, David Del Tredici, Jacob Druckman, and Emanuel Ax, to name a few—who have changed the musical landscape and added their own unique voices to a sea of artistic expression.

The 75th anniversary celebration, taking place 25 June through 16 August, highlights works by many of the Center's acclaimed artists from decades past (as well as today), including a host of world premieres. For this special year, the Tanglewood Music Center has commissioned over 30 new works by composers with close relationships to the Center. The highlight of the Tanglewood Music Center every year is the Festival of Contemporary Music, taking place 20–27 July, where performers and audiences get to experience the latest musical offerings. Boosey & Hawkes composers such as Detlev Glanert, Ned Rorem, Steven Mackey, Oscar Bettison, and Einojuhani Rautavaara have all been commissioned for the occasion of the 75th anniversary.

As a special undertaking this year, the Tanglewood Music Center will offer archival recordings from its storied past at www.tanglewood.org in an effort to digitize its large, historic collection. These weekly releases will focus on orchestra programs led by former BSO music directors including Serge Koussevitzky, Erich Leinsdorf, James Levine, and Seiji Ozawa, as well as current BSO Music Director Andris Nelsons and Leonard Bernstein.

Below are some of the works to be performed this season at the Tanglewood Music Festival:

3/7/2015
Aaron Copland: Lincoln Portrait

5/7/2015
Benjamin Britten: The Young Person's Guide to the Orchestra
Ned Rorem: Be Not Afeard (World Premiere)

18/7/2015
Aaron Copland: Appalachian Spring, Suite for full orchestra

20/7/2015
Jacob Druckman: Aureole
Detlev Glanert: Three American Preludes, Prelude No. 1 (World Premiere)
Einojuhani Rautavaara: Lost Landscapes: Tanglewood (World Premiere of version)

23/7/2015
Elliott Carter: A Sunbeam's Architecture

25/7/2015
Steven Mackey: Madrigal (World Premiere)

26/7/2015
Oscar Bettison: String Quartet (World Premiere)

27/7/2015
Leonard Bernstein: Prelude, Fugue and Riffs
Aaron Copland: Orchestral Variations

1/8/2015
Leonard Bernstein: Candide Overture (Concert version)
Leonard Bernstein: Chichester Psalms
Jacob Druckman: Valentine

2/8/2015
Brett Dean: Dramatis personae
Golijov, Osvaldo: Selections from Ainadamar
Benjamin Britten: Selections from Albert Herring

9/8/2015
Elliott Carter: String Quartet No. 5

16/8/2015
Aaron Copland: Symphonic Ode

About the Tanglewood Music Center
Founded in 1940 by Serge Koussevitzky (BSO music director, 1924-49), the Tanglewood Music Center is a world-renowned summer institute created to further the tradition of classical music and to be an American center for advanced music training for young professional instrumentalists, singers, composers, and conductors who have completed the majority of their formal training. Considered the top academy of its kind in the country and around the world, the TMC is the only music academy that operates under the auspices of a major symphony orchestra, with the membership of that orchestra playing a key teaching role in preparing Fellows for a future life in music. More than half the members of the Boston Symphony Orchestra teach at the TMC each summer; in addition to BSO member participation, the full-time faculty is made up of highly accomplished musicians and further enriched by preeminent guest artists and conductors who work with the TMC in conjunction with their appearances at Tanglewood with the BSO or in other major performance capacities in the festival's concert schedule. Admission to the TMC is highly competitive, with approximately 1,500 musicians competing for about 130 positions. Those accepted into the program receive fellowships that cover tuition, room, and board.
> News Search
Mailing List
Sign up for news updates and offers via email
SIGN UP
ONLINE SCORES