Turnage: Cello Concerto travels and London Symphony Orchestra premieres Speranza
(January 2013)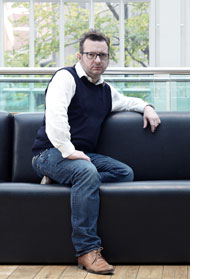 7 February is a Mark-Anthony Turnage day in the UK with the world premiere of his new orchestral work Speranza by the London Symphony Orchestra, and the UK premiere of his Cello Concerto with Paul Watkins and the Royal Liverpool Philharmonic Orchestra.
Mark-Anthony Turnage's new Cello Concerto for Paul Watkins was premiered at De Singel in Antwerp in October with the Royal Flemish Philharmonic conducted by Edo De Waart. The Finnish premiere followed last month with the Tampere Philharmonic Orchestra and Hannu Lintu, and the UK premiere is on 7 February with the Royal Liverpool Philharmonic Orchstra under the baton of Vasily Petrenko. The Leipzig Gewandhaus Orchestra gives the concerto its German premiere on 20 June, conducted by Andris Nelsons.

Cast in five movements, the concerto capitalises on the expressive flavour of Paul Watkins's playing, something the composer had been attracted to over many years of hearing the cellist in his chamber works and confirming him as ideal soloist for the work. The orchestral forces are reduced from those of Turnage's other string concertos, with double woodwind only, modest brass and restrained percussion, allowing the solo line to emerge from the texture.

"Turnage opted for a transparent style with a lyrical role for soloist Paul Watkins whose sonorous warm sound and sweeping melodic feeling served the music well… The composer's skill as an orchestrator was admirably demonstrated with beautiful sound combinations in the orchestra… A surprising highlight was the striking chamber music-like duet movement between the cello and horn."
De Standaard

As well as the UK premiere of the Cello Concerto in Liverpool, 7 February also brings the world premiere of Turnage's new large-scale orchestral work Speranza. Daniel Harding conducts the London Symphony Orchestra at the Barbican, and future performances are planned by the co-commissioning Boston Symphony Orchestra and Swedish Radio Symphony Orchestra. Each of the five movements of Speranza is headed by the word for 'hope' in a different language, from Arabic, through German, Irish and French to Hebrew, and the 45-minute work surveys a positive, often-extrovert, journey of transformation.

The LSO premiere is part of a Turnage residency, also including a Barbican concert on 5 February with the trumpet concerto From the Wreckage with Hakan Hardenberger as soloist, and a St Luke's concert on 19 February with bassist John Patitucci in A Prayer Out of Stillness. Boosey & Hawkes has recently published From the Wreckage for sale in its Hawkes Pocket Scores series.

Turnage's opera Anna Nicole receives its German premiere at Dortmund Opera on 27 April in a new staging by Jens-Daniel Herzog conducted by Jac van Steen, and the US premiere is planned for autumn this year. The Royal Opera in London revives the original Richard Jones production to launch its 2014/15 season and has announced new operatic commissions for the composer and a staging of Greek in the run up to 2020.
> Further information on Work: Cello Concerto
Photo: Philip Gatward
> News Search
Mailing List
Sign up for news updates and offers via email
SIGN UP
ONLINE SCORES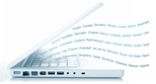 Explore our library of over 1000 online scores
VIEW SCORES