Unsuk Chin: Swedish festival and new Clarinet Concerto
(January 2014)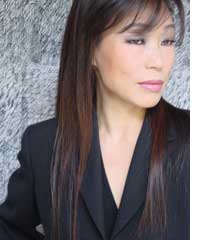 Unsuk Chin travelled to Sweden for a festival feature in Stockholm and returns for her new Clarinet Concerto in Gothenburg.
The largest-ever survey of Unsuk Chin's music took place in Stockholm in November with the composer attending four enthusiastically received concerts at the Konzerthuset. The Tonsättarfestival, presented by the Royal Stockholm Philharmonic, featured ten of the South Korean-born composer's most important scores, including a special emphasis on her five concertos. Viviane Hagner, Alban Gerhardt and Wu Wei repeated their solo roles in the violin, cello and sheng concertos, while Sunwook Kim introduced a new version of the Piano Concerto and Kammarensemble performed the Double Concerto.

"One can hear music history in the works of Unsuk Chin: in the first movement of the orchestral work Graffiti you can observe echoes both of the violinistic virtuosity of Vivaldi's concertos and of the dancing lightness of Mendelssohn's midsummer fairies. But Unsuk Chin has her own musical language and is a free independent voice even in our own time… She is best when long lines of development form intriguing tapestries of sound, such as in the swarming Gougalon."
Svenska Dagbladet

The Swedish affinity with Chin will continue on 8 May with the world premiere of her new Clarinet Concerto by the Gothenburg Symphony Orchestra under Kent Nagano, with a repeat performance two days later in Stockholm. The work is written for Kari Kriikku who Chin describes as "a musician of electrifying virtuosity, vivid imagination and great culture". She writes about how the new work explores the instrument's "playful and ritualistic aspects… Parts of the piece are about a 'fake folk music' that is not related to any specific time or place and whose seeming simplicity is constantly being subverted."

The Clarinet Concerto is a prestigious five-way commission between the Gothenburg Symphony, Philharmonia Orchestra, WDR, Barcelona Symphony and New York Philharmonic. The following commission is a new work for soprano and orchestra, Le Silence des Sirènes, to be premiered by Barbara Hannigan, the Lucerne Festival Academy Orchestra and Simon Rattle in August. This is part of a Chin residency at the festival, also featuring the Double Concerto with the Ensemble Intercontemporain and the Piano Etudes played by Mei Yi Foo.

A new disc of Chin's orchestral concertos has been recorded for future release on Deutsche Grammophon by the Seoul Philharmonic and Myung-Whun Chung.
> Further information on Work: Clarinet Concerto
Photo: Weonki Kim
> News Search
Mailing List
Sign up for news updates and offers via email
SIGN UP
ONLINE SCORES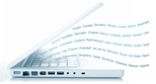 Explore our library of over 1000 online scores
VIEW SCORES