<% dim path iTopNav_Index = 1 sTitle = "ContemporaryMusic" ReDim aCrumbs(1) ReDim aCrumbLinks(1) aCrumbs(0) = "Home" aCrumbLinks(0) = "/" aCrumbs(1) = "Composers" aCrumbLinks(1) = "/pages/cr/" call connopen call nav_top %>
Explore contemporary music
Boosey & Hawkes is publisher to many of the world's leading contemporary composers, commissioned to create new works for the top international orchestras, ensembles and soloists.
Please view our list of contemporary composers on B&H contracts and listen to soundclips of their music.
If you would like to discuss repertoire plans featuring any of our house composers on the list below, please contact your nearest B&H Promotion Department:
London New York Berlin


Composer News
For the latest news about B&H contemporary composers please visit our News Centre, including the following highlights:
> Interview with Unsuk Chin about her Alice in Wonderland opera
> Adams's Doctor Atomic: opera and new symphony
> Van der Aa's new Mask revealed around Europe

b.1970 Oss, Netherlands
Here Trilogy ... One ... After Life ...
b.1947 Worcester, USA
Nixon in China ... Short Ride in a Fast Machine ... Violin Concerto ...
>Listen to John Adams's music
b.1939 Utrecht, Netherlands
Hoketus ... De Staat ... De Materie ...
>Listen to Louis Andriessen's music

b.1927 York, USA
Postcard from Morocco ... Casa Guidi ... Miss Havisham's Fire ...
>Listen to Dominick Argento's music

b.1934 Accrington, UK
Pulse Shadows ... The Last Supper ... Theseus Game ...
>Listen to Harrison Birtwistle's music

b.1908 New York City, USA
Triple Duo ... Symphonia ... Réflexions ...
>Listen to Elliott Carter's music

b.1961 Seoul, South Korea
Acrostic-Wordplay ... Violin Concerto ... Cantatrix Sopranica ...
>Listen to Unsuk Chin's music

1954 Cedar Rapids, USA
Brooklyn Bridge ... Fire and Blood ... Time Machine ...

b.1961 Brisbane, Australia
Carlo ... Beggars and Angels ... Pastoral Symphony ...
>Listen to Brett Dean's music

b.1937 Cloverdale, USA
Final Alice ... Haddocks' Eyes ... The Spider and the Fly
>Listen to David Del Tredici's music
b.1960 Hamburg, Germany
Mahler/Skizze ... Jest, Satire, Irony and Deeper Meaning ... Secret Room ...
>Listen to Detlev Glanert's music

b.1933 Czernica, Silesia, Poland
Old Polish Music ... Already it is Dusk ... Kleines Requiem für eine Polka ...
>Listen to Henryk Mikolaj Górecki's music

b.1943 Vienna, Austria
Frankenstein!! ... Cello Concerto ... Aerial ...
>Listen to HK Gruber's music

b.1944 Leverkusen, Germany
Fanal ... Aura ... Gegenklänge ...

b.1943 Leamington Spa, UK
Clarissa ... Second Concerto for Orchestra ... Violin Concerto ...
>Listen to Robin Holloway's music
b.1970 Stirling, UK
Flex ... Ignition ... Splintered Instruments ...
>Listen to David Horne's music

b.1944 Penclawdd, UK
Adiemus: Songs of Sanctuary .... The Armed Man: A Mass for Peace ... Requiem ...
>Listen to Karl Jenkins's music

b.1959 Cologne, Germany
Schuberts Traum ... Wind Stille Zeit ... Inferno ...
>Listen to Johannes Kalitzke's music
b.1957 Tashkent, Uzbekistan
Clocks ... Zoom and Zip ... Heaven is Closed ...

b.1960 Philadelphia, USA
Color Wheel ... Toy Piano Concerto ... Newly Drawn Sky ...
>Listen to Aaron Jay Kernis's music

b.1924 Harbin, Manchuria
Passacaglia for Orchestra ... Horn Concerto ... Constellations ...
>Listen to Benjamin Lees's music

b.1958 Helsinki, Finland
Feria ... Fresco ... Clarinet Concerto ...
>Listen to Magnus Lindberg's music

b.1956 Frankfurt, Germany
Physical Property ... Deal ... Time Release ...
>Listen to Steve Mackey's music

b.1959 Kilwinning, UK
The Confession of Isobel Gowdie ... Veni, Veni, Emmanuel ... Seven Last Words ...
>Listen to James MacMillan's music

b.1934 Manchester, UK
Eight Songs for a Mad King ... An Orkney Wedding, with Sunrise ...
>Listen to Peter Maxwell Davies's music

b.1960 Tulsa, USA
Double Bass Concerto ... Violin Concerto ... Double Concerto ...

b.1942 New York City, USA
Astronaut Anthem ... Possible Sky ... Stringsongs ...
>Listen to Meredith Monk's music

b.1968 Graz, Austria
locus...doublure...solus ... Lost Highway ... torsion: transparent variation ...

b.1961 Berlin, Germany
Dokumentation I ... Polaroids ... Furcht und Begierde ...
>Listen to Helmut Oehring's music

b.1928 Helsinki, Finland
Book of Visions ... Manhattan Trilogy ...

b.1936 New York City, USA
Music for Eighteen Musicians ... Different Trains ... City Life ...
>Listen to Steve Reich's music

b.1923 Richmond, USA
Air Music ... Lions (A Dream) ... Concerto for English Horn and Orchestra ...
>Listen to Ned Rorem's music

b.1949 Baltimore, USA
Trombone Concerto ... Concert de Gaudí ... Rapture ...
>Listen to Christopher Rouse's music

b.1956 Hamburg, Germany
Hundert Komma Null ... Silence Moves I and II (with Helmut Oehring) ...

b.1964 Dessau, Germany
Fadensonnen ... SOL-STITIUM ... TagNachtTraumstaub ...

b.1935 Vienna, Austria
Vienna Chronicles ... Tree Songs ... Sinfonia-Sinfonietta ...
>Listen to Kurt Schwertsik's music

b.1960 Corringham, UK
Scherzoid ... Riffs and Refrains ... From the Wreckage ...
Catalogue Search, Rental and Sale
You can search our extensive catalogue of contemporary music using our Catalogue Search and place an online order for performance materials via our Rental area. You can buy a wide range of contemporary music sheet music and study scores from our Online Shop or from your local dealer.
Page Menu
Explore contemporary music
Composer News
Michel van der Aa
John Adams
Louis Andriessen
Dominick Argento
Harrison Birtwistle
Elliott Carter
Unsuk Chin
Michael Daugherty
Brett Dean
David Del Tredici
Detlev Glanert
Henryk Mikolaj Górecki
HK Gruber
York Höller
Robin Holloway
David Horne
Karl Jenkins
Johannes Kalitzke
Elena Kats-Chernin
Aaron Jay Kernis
Benjamin Lees
Magnus Lindberg
Steve Mackey
James MacMillan
Peter Maxwell Davies
Edgar Meyer
Meredith Monk
Olga Neuwirth
Helmut Oehring
Einojuhani Rautavaara
Steve Reich
Ned Rorem
Christopher Rouse
Iris ter Schiphorst
Annette Schlünz
Kurt Schwertsik
Mark-Anthony Turnage
Catalogue Search, Rental and Sale

Neuwirth's Lost Highway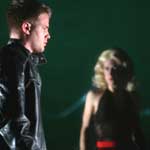 Olga Neuwirth's opera Lost Highway, based on David Lynch's cult film, has travelled from Europe to the USA, a new London production has been announced, and an acclaimed new Kairos CD has been released.
Publication of the Month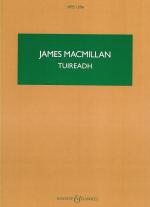 James MacMillan
Tuireadh
Study Score
This latest release in the Hawkes Pocket Score series is MacMillan's moving lament for the victims of the Piper Alpha oil rig disaster, scored for clarinet and strings.