Andriessen: Two American Debuts at Los Angeles Philharmonic Portrait Concert
(January 2012)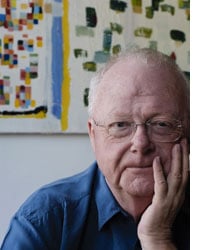 Life and U.S. Premieres of Anaïs Nin and La Girò
Dutch composer Louis Andriessen's music will be the sole subject of an upcoming Los Angeles Philharmonic Green Umbrella concert, and is included on an upcoming album slated for release—both events taking place on February 28, 2012. The LA Phil New Music Group will perform an evening of Andriessen's works, including the U.S. premieres of Anaïs Nin and La Girò. The concert also includes his cinematically collaborative piece Life, a recording of which will be released on the same day by the Bang on a Can All-Stars.

Walt Disney Concert Hall will be filled with the sounds of Andriessen the evening of the 28th, as conductor Reinbert de Leeuw leads members of the Los Angeles Philharmonic in the U.S. premieres of Anaïs Nin and La Girò, both of which derive their titles from women in history. Antonio Vivaldi's favorite singer, Anna Girò, is the namesake of La Girò (2010-11), written for violin and chamber orchestra. The composer muses, "the soloist (La Girò, perhaps?) does not only play the violin. She also sings an Italian song, whispers and talks, tells stories and dreams." He adds further, "the piece would not have become the 'performance' it is without its dedicatee, the violinist Monica Germino," who gave the world premiere performance, and will reprise the role in Los Angeles. The other American debut on the program, Anaïs Nin (2009-10), is a monodrama based on the texts of the French novelist and diarist of the same name. Scored for an ensemble that reflects the time of her writing in the 1930s, Anaïs Nin features clarinets, saxophones, and percussion, and also incorporates film and speech. Soprano Cristina Zavalloni performs as the title character in this "profound and disturbing" (The Guardian) work.

Also included on the Los Angeles program is Andriessen's Life (2009), which the composer describes as "a kind of contemporary Pictures at an Exhibition." Consisting of "four short compositions which combine late romantic 'European' music with hip 'American' repetitive music," Life is a collaboration between Andriessen and visual artist Marijke van Warmerdam, whose four short films accompany each of the musical selections. The work was written for and premiered by the Bang on a Can All-Stars, and is featured on the group's upcoming CD release. The album, Big Beautiful Dark and Scary, is to be released commercially by Cantaloupe Records on February 28. As a special promotion, the recording may be downloaded for free on the Bang on a Can All-Stars' 25th Anniversary site until January 25.

> For more information on Louis Andriessen, click here.
> To view scores of Andriessen's works, click here: Anaïs Nin | La Girò.
> To watch a video of clips from Anaïs Nin, click here.
> For more information and tickets to the Los Angeles Philharmonic performance of Andriessen's music, click here.
> For the free download of the new Bang on a Can All-Stars double album, Big Beautiful Dark and Scary which features Andriessen's Life, click here (valid through January 25).
Photo Credit: Francesca Patella
> News Search
Mailing List
Sign up for news updates and offers via email
SIGN UP
ONLINE SCORES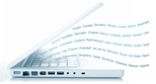 Explore our new library of over 800 online scores
VIEW SCORES
Featured Publication
Britten: War Requiem
Britten's pacifist masterwork, combining war poetry by Wilfred Owen with the Latin Requiem Mass, is included in the Masterworks Library of full scores, ideal for conductors, students and music lovers.
READ MORE