Andriessen's Hoketus and Reich's Tehillim are Highlights of 2011 Make Music New York Festival
(June 2011)
The 2011 Make Music New York festival, which celebrates the first day of summer with free concerts all across the city, will offer performances of Louis Andriessen's dueling quintet work Hoketus and the seminal Steve Reich piece for voices and ensemble, Tehillim.

Andriessen's 1976 minimalist composition Hoketus will be performed by Yarn/Wire and guests on outdoor balconies of the historic New York Stock Exchange building in lower Manhattan at approximately 1:00 p.m. on June 21, 2011. The piece is inspired by the 14th Century technique of "hocketing," whereby two groups alternate performing a single melody, though never playing simultaneously. According to the composer: "The ensemble Hoketus consists of two identical quintets: panflute, piano, Fender-piano, bass-guitar and percussion. The pitch material of both groups is (nearly) identical. This applies to the rhythm as well. It is, however, complementary: in Hoketus the groups never play simultaneously. What makes the piece Hoketus differ from most minimal art compositions is that the harmonic material is not diatonic but chromatic, and that it radically abandons the tonal continuous sound-masses characteristic of most minimal art, with the inclusion of all accompanying cosmic nonsense."

Steve Reich's Tehillim (1981) will be performed by the young musicians of the Face the Music program outside of Merkin Concert Hall on the Upper West Side at 6:30 PM on June 21. The original Hebrew word for "Psalms", Tehillim is a setting of four psalms for four women's voices, winds, strings, and percussion. Though some of the percussive elements of the music are taken from Hebrew tradition, none of the melodic material was taken from Jewish themes. As the composer explains: "the oral tradition among Jews in the West for singing Psalms has been lost. (It has been maintained by Yemenite Jews.) This meant that I was free to compose the melodies for Tehillim without a living oral tradition to either imitate or ignore."

Last year's festival featured a memorable performance of Iannis Xenakis's Persephassa on row boats in Central Park. For the complete Make Music New York schedule, visit makemusicny.org.
Photo Credit: Francesca Patella / Jeffrey Herman
> News Search
Mailing List
Sign up for news updates and offers via email
SIGN UP
ONLINE SCORES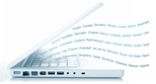 Explore our library of over 1000 online scores
VIEW SCORES