Anna Clyne: commissions for Chicago Symphony Orchestra
(May 2011)
With Anna Clyne's appointment by Riccardo Muti as the Chicago Symphony Orchestra's Mead Composer-in-Residence, a sequence of new commissions is unfolding.
Anna Clyne's first Chicago Symphony Orchestra commission since her appointment as Mead Composer-in-Residence was inspired by the orchestra's legendary brass section. Spangled Unicorn was premiered in the orchestra's MusicNOW series in March conducted by Pablo Heras-Casado and takes its name from a collection of poems by Noël Coward, with Clyne making up for the surprising absence of the fabled beast from the poetry itself.

Chicago Classical Review described how "typical of Clyne's music, it packs a lot into just 11 minutes… Well-crafted, virtuosic and written with great flair and a quirky off-centre humour, Spangled Unicorn is fully characteristic of Clyne's engaging and distinctive style."

"…full of amiable fanfares, faintly queasy dances and some growling complaints. The blend of mellow horns, sharper-edged trumpets and sinewy low brass is sumptuous, and the players handed off Clyne's shifting melodies and decisive rhythms amongst themselves in a seamless flow."
Musical America

Anna Clyne's next Chicago commission is a 20-minute orchestral work, Night Ferry, to be premiered under the baton of Riccardo Muti in February 2012, then toured to San Francisco. Other plans include a chamber orchestra score with dancers, programmes curated for the MusicNOW series, and ongoing outreach projects linking music to film, dance and the visual arts.

Clyne orchestral works are increasingly programmed, including <<rewind<<, performed last year at the Cabrillo Music Festival under Marin Alsop, by the BBC Symphony Orchestra in the recent Reich Reverberations weekend in London, and scheduled by the National Symphony Orchestra in Washington under Leonard Slatkin in November. The seven-minute work is an ideal concert opener, inspired by the image of an analogue video tape rapidly scrolling backwards with fleeting moments of skipping, freezing and warping. Following its premiere in the Los Angeles Philharmonic's Green Umbrella series, Within Her Arms for string orchestra was toured by the Australian Chamber Orchestra in March, travels to Cabrillo in August and is performed by the St Paul Chamber Orchestra in September and in Chicago's MusicNOW series in December.

> Further information on Work: Spangled Unicorn
Photo: Denise Anderson
> News Search
Mailing List
Sign up for news updates and offers via email
SIGN UP
ONLINE SCORES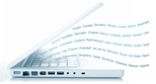 Explore our new library of over 800 online scores
VIEW SCORES
WAR & PEACE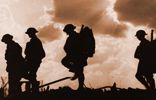 As we approach the centenary of the First World War (1914-18), explore music suitable for commemorative features.
EXPLORE WAR & PEACE