Anthony Payne receives Elgar Society Medal
(August 2011)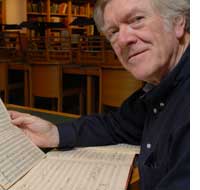 Anthony Payne has been awarded the Elgar Society Medal in recognition of his major contribution to the Elgar legacy.
This prestigious Elgar award honours those whose activities, musical or scholastic, have helped Elgar's music to reach out internationally. Payne's greatest achievement was his 'elaboration' of the sketches of Elgar's incomplete Third Symphony, premiered to great acclaim by the BBC Symphony Orchestra in 1998. Payne also completed and orchestrated the sixth Pomp & Circumstance March, premiered at the BBC Proms in 2006, and scored the John Masefield setting, So Many True Princesses, for chorus and orchestra, first performed at the Aldeburgh Festival in 2002.

Symphony No.3 has travelled the globe in Payne's realisation, with 175 performances to date in
26 countries and five recordings in the catalogue. The work has been embraced by leading Elgar conductors around the world and cycles of the three Elgar symphonies are now regularly programmed by leading orchestras. However, some territories are still awaiting premieres of Symphony No.3, including Austria, Portugal, Poland, a number of Baltic states, Central and South America, South Africa and mainland China. For those wanting to explore the symphony, the full score is on sale and can be viewed at www.boosey.com/onlinescores.

> Further information on Work: Symphony No.3
Photo: Chris Christodoulou
> News Search
Mailing List
Sign up for news updates and offers via email
SIGN UP
ONLINE SCORES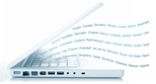 Explore our new library of over 800 online scores
VIEW SCORES
WAR & PEACE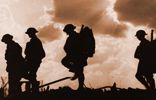 As we approach the centenary of the First World War (1914-18), explore music suitable for commemorative features.
EXPLORE WAR & PEACE