Benjamin Britten: a survey of the vocal music
(November 2010)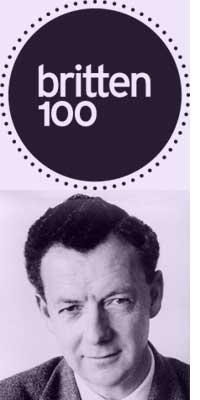 The Benjamin Britten centenary in 2013 offers orchestras and singers the opportunity to programme rare repertoire such as Our Hunting Fathers, as well as the composer's three great song cycles with chamber orchestra - Les Illuminations, Serenade and Nocturne.
Our Hunting Fathers is one of Benjamin Britten's most radical early works, setting texts devised by WH Auden on the theme of man's inhumanity to man, full of satirical bite and political innuendo. It is the composer's only cycle to employ full-size symphony orchestra, while first employing the high voice – soprano and particularly tenor - that was to become his favoured lyrical instrument.

The orchestral virtuosity of Our Hunting Fathers was continued in Les Illuminations, which concentrates on string orchestra sonorities to accompany the French texts by symbolist poet Rimbaud. Three additional songs related to Les Illuminations, in new orchestral arrangements by Colin Matthews, are available for centenary programming. They receive their first performance on 18 November with Susan Gritton and the BBC Scottish Symphony Orchestra conducted by Martyn Brabbins and are recorded on NMC's Unknown Britten disc (D140).

Britten's most masterly setting of English poetry is the Serenade for Tenor, Horn and Strings, composed for the combined talents of Peter Pears and Dennis Brain. This twilit and dreamlike work showcases his skills at associating a range of different poets into a single musical world. Slumber turns towards nightmare in the two central songs, the 'sick rose' of Blake's Elegy and the threatening danger of the Lyke Wake Dirge. Now Sleeps the Crimson Petal is a Tennyson setting related to the Serenade and can be performed alongside.

Fifteen years later Britten created a companion cycle exploring night-time themes in his Nocturne, again assembling a collection of English poets. The string orchestra is joined by a sequence of obbligato instruments, building upon his intimate sonic experiments in the intervening chamber operas, with all forces combined for the final setting of Shakespeare's Sonnet 43.

The centenary prompts exploration of Britten's lesser known vocal works, including the mezzo soprano songs in A Charm of Lullabies, available in the chamber orchestration by Colin Matthews, and the composer's own orchestrations of fourteen of his folk songs (nine British and six French). Britten's orchestral songs are fully detailed in a recently updated guide which can be downloaded at www.boosey.com/brittenorchestral.

To celebrate the centenary, festivals and venues can create Britten features based around his rich catalogue of solo songs, now in the repertoire of leading international tenors and sopranos. Best known are the Auden settings of On This Island and the Hardy cycle Winter Words, while rarer vocal highlights include The Holy Sonnets of John Donne, Six Hölderlin Fragments and Seven Sonnets of Michelangelo, plus Songs from the Chinese with guitar accompaniment. For his recital tours with Pears, Britten arranged six volumes of folksongs with idiomatic piano accompaniments, together with loving realisations of Purcell's Orpheus Britannicus and Harmonia Sacra.

Our Hunting Fathers op.8 (1936, rev.1961) 13'

Les Illuminations op.18 (1939) 21'

Serenade for Tenor, Horn and Strings op.31 (1943) 24'

A Charm of Lullabies (arr. Colin Matthews) op.41 (1947, arr.1990) 12'

Nocturne op.60 (1958) 25'

Fourteen Folk Songs (1942-59)

As 2013 approaches a list of worldwide Britten performances is being assembled, so please email your plans to composers.uk@boosey.com. The Britten 100 logo is also available upon request for use in programmes and publicity materials.


Other Britten Centenary surveys:
> Concertos
> Orchestral Music

> News Search
Mailing List
Sign up for news updates and offers via email
SIGN UP
ONLINE SCORES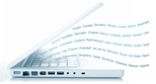 Explore our new library of over 800 online scores
VIEW SCORES
WAR & PEACE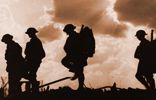 As we approach the centenary of the First World War (1914-18), explore music suitable for commemorative features.
EXPLORE WAR & PEACE