Bernstein: reviews of A Quiet Place from New York
(December 2010)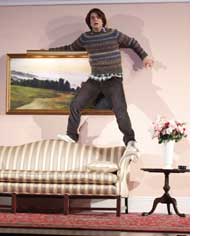 A major revival of Bernstein's A Quiet Place found the opera's fractured family dream resonating with 21st century audiences.
New York City Opera's autumn production of Leonard Bernstein's A Quiet Place provided a reappraisal for the opera as well as a homecoming — the first staging of the opera in the composer's adoptive home city. Premiered at Houston Grand Opera in 1983, followed by notable European productions at La Scala Milan, the Vienna State Opera, Bielefeld and Maastricht, the opera has had to wait 22 years for this major US revival.

The Wall Street Journal described how Bernstein's polystylism, combining his earlier Trouble in Tahiti, with the surrounding opera in his later more probing, complex idiom, appears to have come of age: "Audiences in the 1980s found the stylistic differences of the two works – one "popular" and one "serious," written 30 years apart – jarring. But today, musical eclecticism is the norm, and in the current production, conducted with authority by Jayce Ogren and directed with acuity by Christopher Alden, the opera feels like one brilliantly composed piece."

"…the world, too, has finally caught up with the work. Its story of a painfully dysfunctional modern family groping its way toward understanding is now no stranger than some told in movies and on TV. Leonard Bernstein's searing, sometimes thorny score is perfectly comprehensible to 21st-century ears."
Wall Street Journal

"A Quiet Place came across throughout as pure Bernstein. You hear his acute ear finding the right notes to make some piercing harmony. Mahlerian blasts are fractured with jagged, jazzy riffs. For someone who polemically criticized 12-tone music, Bernstein found his own way to fashion atonal elements to his own ends. And, of course, the bits of pop songs and jazz, like the swing trio that serves as a Greek chorus in the Trouble in Tahiti scenes, come through with authenticity. The orchestral prelude to Act III, with its layered chromatic counterpoint and yearning melodic lines, is Bernstein at his most sublime."
New York Times

Bernstein's polymath approach to music-making communicates strongly in his pioneering series of Omnibus TV lectures from the 1950s, recently released on DVD by E1 Entertainment. Seven episodes, presented by Bernstein and hosted by Alistair Cooke, embrace music by Beethoven and Bach, jazz, conducting, musical comedy and 20th century composition.

> Further information on Work: A Quiet Place
Photo: Carole Rosegg
> News Search
Mailing List
Sign up for news updates and offers via email
SIGN UP
ONLINE SCORES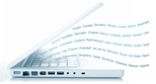 Explore our new library of over 800 online scores
VIEW SCORES
WAR & PEACE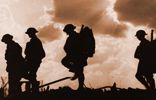 As we approach the centenary of the First World War (1914-18), explore music suitable for commemorative features.
EXPLORE WAR & PEACE