Birtwistle: Angel Fighter premiere in Leipzig
(April 2010)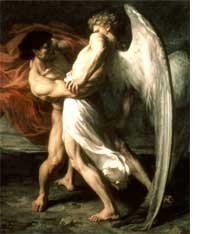 Harrison Birtwistle's new work for choir and ensemble, Angel Fighter, receives its premiere at the Thomaskirche in Leipzig on 13 June with the RIAS Chamber Choir and musikFabrik conducted by Stefan Asbury.
The 30-minute "dramatic episode from Genesis" was commissioned by the Leipzig BachFest, which aims to explore modern responses to Bach as well as celebrating the German master's music and that of his contemporaries and followers. Birtwistle has long been deeply engaged with Bach's music, including a series of transcriptions including Bach Measures for chamber orchestra or ensemble, and arrangements of fugues and arias.

The libretto is by Stephen Plaice who collaborated with Birtwistle on the chamber opera The Io Passion. The Angel Fighter of the title is the Biblical patriarch Jacob who wrestles with an angel in the Genesis narrative: as he questions God's presence and identity he learns his own destiny as he is renamed Israel. As a metaphor for an inner struggle for self-awareness, this battle is a successor to those in other Birtwistle dramas such as the fight between Gawain and the Green Knight, and between the Minotaur and Theseus. Such a pivotal turning point in myth, with resonances down the ages, also recalls Orpheus turning and losing Eurydice in The Mask of Orpheus and The Corridor, or Judas's betrayal of Christ in The Last Supper.

Angel Fighter is scored for two vocal soloists - countertenor (Angel) and tenor (Jacob) - plus a mixed chorus with percussion, and an ensemble of double woodwind, six brass, harp and strings. The chorus, often commenting in Greek manner on the action, ranges from four parts, through six, to eight, with a section in double chorus. The Angel, initially unseen but sensed, sings in Enochian, a language claimed in the sixteenth century to be descended from the angels. As the Angel appears in physical form the texts are repeated for Jacob in translation. Following the titanic wrestling match and the ceremony of naming, the trumpet sounds, the Angel disappears and the chorus sings the Shema (Hear, O Israel) - the Hebrew morning and evening prayer – and Jacob responds with the Baruch Shem (Blessed is the Name).

Birtwistle's recent operatic scena The Corridor, for soprano, tenor and ensemble, receives its US and Dutch premieres in the coming months. SIGNAL conducted by Brad Lubman performs the work at Merkin Hall in New York on 27 May, and Pierre Audi directs a staging at the Holland Festival on 21 and 22 June with the Asko/Schoenberg Ensemble conducted by Reinbert de Leeuw, in a double bill with Semper Dowland, semper dolens.
> Further information on Work: Angel Fighter
painting: Jacob wrestling with the Angel by Alexandre-Louis Leloir (1865)
> News Search
Mailing List
Sign up for news updates and offers via email
SIGN UP
ONLINE SCORES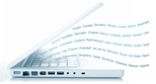 Explore our new library of over 800 online scores
VIEW SCORES
WAR & PEACE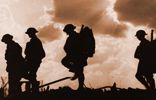 As we approach the centenary of the First World War (1914-18), explore music suitable for commemorative features.
EXPLORE WAR & PEACE