Boosey & Hawkes remembers Malcolm Smith
(March 2011)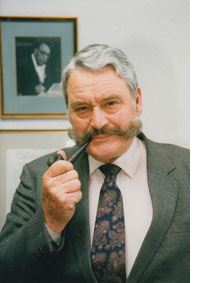 Boosey & Hawkes is sad to announce the death of Malcolm Smith, aged 78, Hire Library Manager for close to 25 years and a colourful figure in the London classical music scene.
The death of Malcolm Smith – from cancer, after a sudden illness, on 17 February – removes one of the most colourful and engaging characters from the London music scene, but one whose three decades of faithful service to Boosey & Hawkes brought him the friendship and gratitude of musicians all around the world.

Music had been an important part of his life since childhood piano lessons at the grammar school in Bromley – where he lived all his life in the house in which he had been born, on 23 May 1932. His first professional acquaintance with the world of entertainment came on leaving school at fifteen, when he took an administrative post in the local theatre. A job at the Oxford Circus branch of Lloyds Bank was to increase his circle of theatrical acquaintances: his clients there included people like John Gielgud and Raymond Huntley, who soon became personal friends. He had occasionally trodden the boards of the Bromley Theatre, and when national service in the RAF – though as yet without the wing-commander handlebar moustache – took him to Malta in 1953, he had a small part in the film Malta Story, which starred Alec Guinness and Jack Hawkins. But it was to be behind the scenes that Malcolm made his most memorable contribution to musical life.

Joining B&H in 1969 as Manager of the Hire Library made him the conduit for some of the most important music in the twentieth-century repertoire. An orchestra wanting to programme, say, The Rite of Spring or an opera house planning Der Rosenkavalier would need to come to Malcolm to obtain the performing material, which he and his staff would prepare with meticulous care. But he didn't sit around passively waiting for the phone to ring: he knew the Boosey and Hawkes catalogue backwards – no mean feat: it was huge already in those days – and would suggest works to the legions of performing musicians who consulted him.

He had been an assiduous concert-goer since his teens: indeed, the day before his eighteenth birthday, he was present at the famous concert in the Royal Albert Hall when Kirsten Flagstad, with the Philharmonia Orchestra under Wilhelm Furtwängler, gave the world premiere of Strauss' Four Last Songs. But he now became a discreet backstage presence, keeping in active touch with the musicians performing B&H repertoire. In 1993 the extension of copyright from 50 years to 70 gave a new lease of life to much of the B&H back catalogue, and so for his final five years with the company he moved from the Hire Library into the Promotion Department as Repertoire Manager, remaining there until his retirement in 1997. In those 28 years he seemed to have made the acquaintance of virtually every important musician on the planet: Bernstein, Britten, Stravinsky and Vaughan Williams were among his huge circle of friends.

For all his physical presence – square-shouldered and -jawed, imperial moustache, pipe clenched between his teeth – Malcolm Smith was one of those rare people with little sense of himself. His talk was always of what he could do for you: suggestions of music, bits of information you might find interesting, connections you could follow up. (The same was true at home: he sacrificed his own interests to look after his elderly father.) His enthusiasms were assiduously indulged. He was a staunch supporter of the Three Choirs Festival and attended every one for 55 years. On his return to civilian life after his time in the RAF, he became chairman of the LSO Club and remained in the position for many years, using his charm to persuade many distinguished conductors, composers and other musicians to come and talk to the Club. British music was a particular passion and he was proud to be a vice-president of the British Music Society.

There seemed to be more sides to Malcolm Smith than any one of his acquaintances ever discovered, not least since he was generally a fairly private person. He had an extensive collection of African masks, and a large collection of stamps with musical themes. His library of composers' signatures – often with a personal inscription to him – is voluminous. His handwriting had a calligrapher's elegance. He was both bon viveur, happy with a pint in his hands, and eager raconteur, sharing salacious jokes with schoolboy glee and gales of laughter. Having spent years in contact with some fairly large egos, he had a keen sense of human weakness, and his comments could knife through pomposity. A traditionalist, he would stand his ground on issues he thought important – and the most important of all was respect for the music he loved.
Martin Anderson

Read other obituaries:
> The Independent (11 March 2011)
> Daily Telegraph (11 March 2011)
Photo: Boosey & Hawkes
> News Search
Mailing List
Sign up for news updates and offers via email
SIGN UP
ONLINE SCORES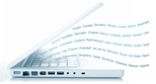 Explore our new library of over 800 online scores
VIEW SCORES
WAR & PEACE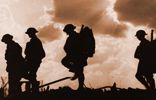 As we approach the centenary of the First World War (1914-18), explore music suitable for commemorative features.
EXPLORE WAR & PEACE