Britten's music plays central role in Wes Anderson's Moonrise Kingdom
(May 2012)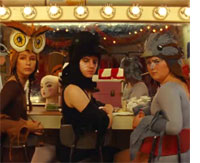 Wes Anderson's new movie Moonrise Kingdom, which opened the Cannes Film Festival, includes a selection of music by Benjamin Britten as an essential ingredient in the film.
The soundtrack to Wes Anderson's new movie, Moonrise Kingdom, is rich in music by classical composer Benjamin Britten, whose centenary is celebrated in 2013. Beyond its use on the soundtrack, the music drawn from Britten's opera for children, Noye's Fludde, and his Young Person's Guide to the Orchestra, played an integral role in the movie's conception.

The film, now on general release, opened this year's Cannes Film Festival and at the post-screening press conference Wes Andersen revealed that "the Britten music had a huge effect on the whole movie, I think. The movie's sort of set to it. The play of Noye's Fludde that is performed in it - my older brother and I were actually in a production of that when I was ten or eleven, and that music is something I've always remembered, and made a very strong impression on me. It is the colour of the movie in a way."

> Watch the official trailer

"The story is set in early September 1965, and concerns a pair of twelve-year-olds: Sam Shakusky, an orphan and a nerd, who is a camper in a Khaki Scout camp on an island in New England, and Suzy Bishop, a lonely and stylish literary dreamer who lives in a nearby town with her parents and three younger brothers. They met a year earlier—the flashback is one of the greatest cinematic evocations of love at first sight—backstage at a local church production of Benjamin Britten's Noye's Fludde, they corresponded for a year, and then, when Sam returned to camp, they decided to run away together."
The New Yorker

"The movie takes its odd but attractive keynote of high-mindedness from the music of Benjamin Britten. Suzy and her siblings listen to Britten's Young Persons' Guide to the Orchestra, and Suzy performs in a church production of Noye's Fludde, the resonance of which work reveals itself in the movie's tempestuous final act. The music is an interesting assertion of the Anglo-Saxon character of this parochial, islanded corner of America – evoked not with conventional nostalgia, but rather with a connoisseurship of how strange and different it seems."
The Guardian

"One of the chief pleasures of the movie is the Benjamin Britten music, which constantly emphasises that this is no ordinary entertainment but one with more delicacy than Hollywood could aspire to."
Evening Standard

"Intriguingly, Anderson, who often uses 1960s British pop music to underscore his films' emotional content, looks to Benjamin Britten this time around. A Young Person's Guide to the Orchestra sets the tone in Suzy's household, while the island locals are performing Britten's Noye's Fludde as the storm closes in."
Daily Telegraph

"The children and parents are in separate rooms, a spatial configuration that underscores that they might as well inhabit separate universes (which they do). Early in the scene one of the boys puts on a record of Britten's Young Person's Guide to the Orchestra, which the composer, working off Purcell's Moor's Revenge, wrote as an instruction for children about musical composition. The use of Young Person's Guide — which introduces the individual instruments of an orchestra and then joins them in a fugue — is clever in that it underlines the construction and framework in a collaborative artwork like this film."
New York Times

"Even more than in his previous work, the dialogue and music possess an extreme degree of declarative definitiveness that works as an aural correlative to the visuals. … Alexandre Desplat composed the excellent score, but his work is only a component of an extraordinarily complex soundtrack. Music by Britten is dominant, particularly from Noye's Fludde (Noah's Flood), a work by the English composer first performed in 1958 that could have been appropriated by Anderson for use in this watery context or, more likely, served as inspiration for the inundation that climaxes the film. The way Britten is joined on the track by a mix of Saint-Saens, Mozart, Schubert, Hank Williams and Desplat is remarkable and deserving of an essay of its own."
Hollywood Reporter

> Watch a documentary on Noye's Fludde
> Further information on Work: Noye's Fludde
> News Search
Mailing List
Sign up for news updates and offers via email
SIGN UP
ONLINE SCORES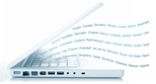 Explore our new library of over 800 online scores
VIEW SCORES
WAR & PEACE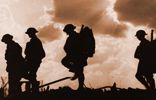 As we approach the centenary of the First World War (1914-18), explore music suitable for commemorative features.
EXPLORE WAR & PEACE