Carlisle Floyd: Passion of Jonathan Wade in Salzburg
(August 2010)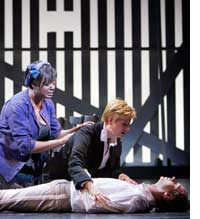 The new version of Carlisle Floyd's opera The Passion of Jonathan Wade was staged in Europe for first time, in a production at the Landestheater in Salzburg
Carlisle Floyd's operatic distillation of the aftermath of the American Civil War, The Passion of Jonathan Wade, received a successful Austrian premiere at the Landestheater in Salzburg in May. First staged by New York City Opera in 1962, the opera was receiving its first European performances in Floyd's 1989 revised version, in which he reworked music and libretto in the light of 30 years of operatic experience. The Salzburg staging was "greeted with sustained, affirmative applause" by an audience that welcomed "an unknown, yet really listenable-to composer" (Salzburg.com).

The Passion of the title refers to the 'ordeal, suffering and martyrdom' of Jonathan Wade, a Colonel in the Union army, whose life and newfound love in South Carolina are destroyed by the conflicting forces and ideologies of North and South. Though Floyd is viewed as a father-figure of the all-American opera, epitomised by the runaway success of his 1954 opera Susannah set in the Bible Belt, the composer has always sought universal themes. The contemporary resonances of the Jonathan Wade story were picked up immediately by the Salzburg reviewers: "…topics have been addressed which are not only of importance for American history… a musical-theatrical sensation" (DrehPunktKultur).

> Further information on Work: The Passion of Jonathan Wade
Photo: Salzburg Landestheater/Christian Schneider
> News Search
Mailing List
Sign up for news updates and offers via email
SIGN UP
ONLINE SCORES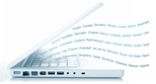 Explore our new library of over 800 online scores
VIEW SCORES
WAR & PEACE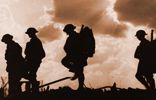 As we approach the centenary of the First World War (1914-18), explore music suitable for commemorative features.
EXPLORE WAR & PEACE