Christopher Rouse: reviews of Symphony No.3 in St Louis
(June 2011)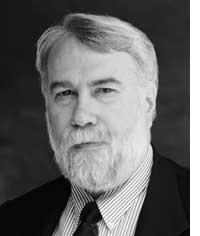 Christopher Rouse's new Symphony No.3 was welcomed with a standing ovation at its premiere conducted by David Robertson in St Louis in May.
Co-commissioned by the St Louis Symphony Orchestra, Singapore Symphony, Baltimore Symphony and Royal Stockholm Philharmonic, Christopher Rouse's new Symphony No.3 takes as its stepping-off point the two movement form of Prokofieff's Symphony No.2, itself influenced by Beethoven's final piano sonata op.111. As the St Louis Post Dispatch observed, "all three works have two main parts: an aggressive, declarative opening movement followed by a second consisting of theme and several variations."

The reviewer went on to note how Symphony No.3 fused thrilling orchestral writing with a musical language that can readily appeal to a general audience: "Combining the classical clarity of Paul Hindemith, at some points echoing the gentle minimalism of John Adams, as well as the primal energy of, yes, Prokofiev and Beethoven… this could easily become a programming staple of orchestras worldwide…"

"Commentators on Rouse's work frequently use words like 'exciting' or 'energetic', and from the opening trumpet fanfare of the first movement, you can see what they mean… All of this is supported by lively, active percussion - a constant rhythmic pulse that takes hold of you and won't let go.

"The five variations that follow vary in mood and style, beginning with a gentle, romantic statement of the theme floating over a soft cushion of strings. Then a couple of snappy variations are separated by one for strings alone, which sounds a bit like the blues with low, slow bass lines merging with overlapping melodies higher up. The final variation is full of little flashes of sound punctuating the orchestral fabric; it comes full circle, mirroring the wild abandon of the first movement…"
St Louis Post Dispatch

Rouse's Symphony No.2 formed the grand finale of Manchester's American Raptures series devoted to his music (14-15 June), with the BBC Philharmonic conducted by Clark Rundell. Other highlights included String Quartet No.2 played by the Kreutzer Quartet and performances by the RNCM New Ensemble. Rouse is featured at many of the US's leading festivals this summer including Aspen, Santa Fe, Cabrillo, and Tanglewood. His recent orchestral work Odna Zhizn (A Life) is conducted by Marin Alsop in Cabrillo and Hans Graf in Houston in coming months.

> Further information on Work: Symphony No.3
Photo: Jeffrey Herman
> News Search
Mailing List
Sign up for news updates and offers via email
SIGN UP
ONLINE SCORES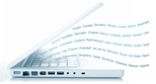 Explore our library of over 1000 online scores
VIEW SCORES