Currier's Time Machines on DG and European tour
(January 2012)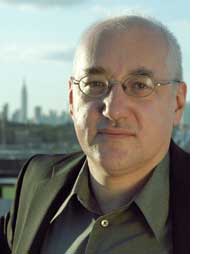 Sebastian Currier's concerto for Anne-Sophie Mutter, premiered by the New York Philharmonic in June, was recently released by Deutsche Grammophon and travels to Europe in January.
American composer Sebastian Currier has enjoyed a creative relationship with violinist Anne-Sophie Mutter lasting close on 20 years. Their latest collaboration, Time Machines, is his first violin concerto and was premiered in June by the New York Philharmonic under the baton of its Music Director Alan Gilbert. Their interpretation was released on disc in September by Deutsche Grammophon (0289 477 9359 5), and further performances by Mutter are scheduled in Germany and Switzerland in January.

The seven movements of Time Machines explore the relationship between music and time, moving far beyond the simple aspect of duration. Across the 28-minute span Currier focuses on such phenomena as reverberation, reversal and decay. What emerges to the listener is a suite of individually characterised movements, crafted for Mutter's virtuosity, with the orchestra providing constantly shifting perspectives on the soloist's material.

"Though this work is driven by Mr. Currier's handling of rhythm and time, the music's harmonic allure and textural richness were often its most striking qualities… In the first movement, Fragmented Time, the violin plays a near-continuous line of buzzing, fitful notes, riffs and chords… Delay Time is like an eerie prolongation of a reverberating sound. Compressed Time, true to its title, is all wired energy and abrupt phrases, with the violin tossing off a stream of 16th notes that could be some crazed perpetual-motion toccata… With Mr. Currier's acute ear and sensitivity to color, whole passages of the piece were rapturously beautiful, especially the mystical final movement, Harmonic Time."
New York Times

"Sebastian Currier is the only composer I have heard who brings our aesthetic sensibilities into the 21st century… Time Machines is like a holographic set of variations. Linear variations – the stuff of Mozart, Beethoven and Brahms – are easy enough to decipher. But Mr. Currier, taking a few notes from an opening movement, eschews what is obvious, and goes straight toward a quantum leap of space and time… Like the finest of modern painters, Mr. Currier has a variety of counterpoints in the background, instruments enjoying their own dialogues and intriguing conversations, as Ms. Mutter plunged ahead."
ConcertoNet

Currier's harp concerto, Traces, received its US premiere at the Grand Teton Festival in July with soloist Naoko Yoshino and conductor Osmo Vänskä. The work was composed for Marie-Pierre Langlamet and premiered in 2009 by the Berliner Philharmoniker and Donald Runnicles.

Next Atlantis, combining strings (quartet or orchestral), electronics and video by Pawel Wojtaski, received performances in Miami and New York last autumn. The 12-minute work offers reflections on the water that is both the life-blood and nemesis for cities like New Orleans, looking towards a future when man and nature return to balance.

Time Machines in Europe
Anne-Sophie Mutter
SWR Symphony Orchestra/Michael Francis

January 2012
20 Bonn (German premiere)
23 Friedrichshafen
24 Basel (Swiss premiere)
26 Essen
27 Düsseldorf
28 Hamburg

> Further information on Work: Time Machines
> News Search
Mailing List
Sign up for news updates and offers via email
SIGN UP
ONLINE SCORES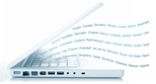 Explore our new library of over 800 online scores
VIEW SCORES
WAR & PEACE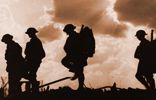 As we approach the centenary of the First World War (1914-18), explore music suitable for commemorative features.
EXPLORE WAR & PEACE