Glanert: UK premiere of Music for Violin and Orchestra
(February 2011)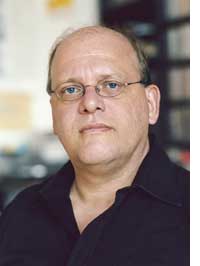 The BBC Symphony Orchestra gives the UK premiere of Detlev Glanert's Music for Violin and Orchestra at the Barbican on 11 February.
Detlev Glanert's Music for Violin and Orchestra receives its UK premiere at the Barbican on 11 February, with soloist Stephen Bryant and the BBC Symphony Orchestra conducted by David Robertson. The orchestra has championed Glanert's music in recent years including the world premiere of Theatrum Bestiarum at the 2005 BBC Proms conducted by John Storgårds, the UK premiere of Shoreless River at the 2009 BBC Proms with Semyon Bychkov, and studio performances broadcast on BBC Radio 3.

Composed in 1995, the 22-minute Music for Violin and Orchestra was commissioned by the Staatstheater Darmstadt and premiered there the following year with Julia Becker and conducted by Marc Albrecht. The concerto does not follow the conventional classical framework, presenting instead an 'imaginary theatre' in which the music is closely linked to eleven of Rilke's Sonnets to Orpheus. The connection is not in terms of tone-painting, but rather the poetry provides the work with a starting point for its distinct poetic structure.

"The twin-sided nature of Rilke's late lyric poetry finds correspondance in Glanert's pair of differently characterised movements. Orphic song starts the work in the rhapsodically sweeping Cantus, answered by the exhilarating, rhythmically trenchant second movement Passus, in which the clear periodicity of dance-steps and a female elegance conjure up a portrait of the lost Euridice. Providing the interlude between this coupling is a virtuoso solo cadenza with the title Spiramen: the 'breath', the magic word for Rilke, acting as a bridge between the worlds of spiritual and corporeal movement."
Frankfurter Rundschau

Glanert is particularly renowned as the leading German opera composer of his generation - his latest stagework The Wooden Ship is in the repertoire of the Nuremburg Staatstheater this season - while his orchestral works are travelling internationally. His orchestration of late Brahms songs with additional music, Four Preludes and Serious Songs, has received over 50 performances in 11 countries since its premiere in 2005. The BBC Symphony Orchestra performs the work on 26 March at the Barbican conducted by Semyon Bychkov, with baritone soloist Johan Reuter.
> Further information on Work: Musik für Violine und Orchester
Photo: © Iko Freese / DRAMA
> News Search
Mailing List
Sign up for news updates and offers via email
SIGN UP
ONLINE SCORES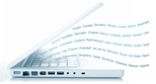 Explore our new library of over 800 online scores
VIEW SCORES
WAR & PEACE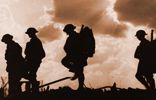 As we approach the centenary of the First World War (1914-18), explore music suitable for commemorative features.
EXPLORE WAR & PEACE