HK Gruber: UK premiere of Northwind Pictures in Manchester
(January 2012)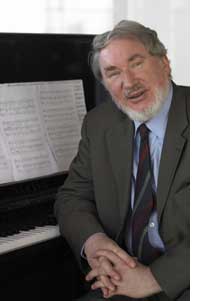 Following performances in Austria, Romania and Estonia, Gruber's new orchestral work Northwind Pictures reaches the UK on 3 February.
The premiere of HK Gruber's newest orchestral work, Northwind Pictures, proved to be the highlight of his residency at the Grafenegg Festival in September. Further performances followed rapidly in Bucharest with the Tonkünstler Orchestra at the Georges Enescu Festival and in Tallinn as part of an all-Gruber programme at the NYDD Festival. The new work receives its first performance in the UK on 3 February with the composer conducting the BBC Philharmonic Orchestra at the Bridgewater Hall in Manchester.

Northwind Pictures draws upon music from Gruber's modern fairy-tale opera der herr nordwind, setting a text by HC Artmann, which was premiered at the Zürich Opera in 2005. Rather than being an operatic suite, the composer describes the 25-minute single-movement work as "closer in spirit to a symphonic poem, as Stravinsky's Chant du Rossignol is related to his opera The Nightingale". Gruber's selection of music focuses on the most illustrative sections of the opera, hence the 'pictures' of the title, including the stormy entrance of Mr North Wind, dance sequences, the preparation of the feast at the monastery and the battle of the baseball thugs.

"Gruber makes use not only of simple motifs from the opera; he has created an independent, highly effective piece. The wind machine turns, the thunder sheet resounds, there are jazzy insertions, big trumpeting winds and an excellent cello solo… Gruber is on his best form as we know it, creating music which can also be fun, which surmounts all boundaries between tonality and the avant-garde."
Kurier

"An orchestral tableau skilfully conceived with great vitality…"
Die Presse

A new percussion concerto by Gruber, written for Martin Grubinger and entitled into the open…, is due for premiere at the Vienna Konzerthaus in October. Frankenstein!! continues to attract high profile performances, with the New York Philharmonic and Berliner Philharmoniker in recent months and at the Bregenz Festival this summer. Gruber's 70th birthday is celebrated in January 2013.

> Further information on Work: Northwind Pictures
Photo: Lucerne Festival
> News Search
Mailing List
Sign up for news updates and offers via email
SIGN UP
ONLINE SCORES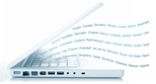 Explore our new library of over 800 online scores
VIEW SCORES
WAR & PEACE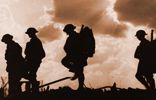 As we approach the centenary of the First World War (1914-18), explore music suitable for commemorative features.
EXPLORE WAR & PEACE