Iris ter Schiphorst: UK premiere of Zerstören by London Sinfonietta
(October 2011)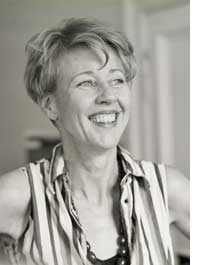 The London Sinfonietta gives the UK premiere of Iris ter Schiphorst's ensemble work Zerstören at the Queen Elizabeth Hall on 5 November.
Zerstören, one of the most acclaimed works by Berlin-based composer Iris ter Schiphorst, is included in the London Sinfonietta's Pavilions: New Music Show at the Queen Elizabeth Hall on 5 November, conducted by Martyn Brabbins. Dating from 2005, Zerstören, explores themes of destruction in response to the terrorism and war that have bombarded the news media over the past decade. Rather than depicting such events literally, ter Schiphorst builds an 'inner film' which tracks her human and female reaction to the latent threat and sudden outbursts of violence.

The composer writes of how "the images going around the globe haunt me, and I feel that they are doing something to me – that they are changing me. That something is happening inside me. That's what Zerstören is about. You could also say that Zerstören is an attempt to translate my psycho-somatic response to these events into sound." She goes on to describe "the 'climate' that was to prevail in the piece: a kind of general excitement or tension, constantly interrupted by pseudo-passionate outbursts or, in contrast, lurking silence."

Iris ter Schiphorst has composed many works that integrate 'documentary' sources of music. In Zertstören they take the form of snapshots with the sound on sampler or coloured by extended playing techniques on the instruments of the ensemble. These snapshots are not concrete, but are more elusive: "the individual shots are visible as shadowy outlines only, as though the lens was scratched when the shots were taken". Further distancing comes from multiple images often being superimposed, akin to a split-screen effect, and the background sound being closer to noise or 'dirt' than defined pitch and rhythm.

Zertstören was premiered by the Asko Schoenberg Ensemble in 2006 with performances in Witten, Groningen and Amsterdam. An orchestral work, Zerstören II, exploring similar themes was premiered in Germany and performed by the BBC Symphony Orchestra and André de Ridder in 2007. Martyn Brabbins has conducted the premieres of a number of Schiphorst works including her Ballade for orchestra Hundert Komma Null (2000) and Dislokationen (2009).

Iris ter Schiphorst (b.1956, Hamburg) has developed her compositional style by fusing her activities as a classical pianist, a bass player, percussionist, keyboard player and sound engineer in various rock and pop bands. She studied theatre and culture studies and philosophy in Berlin and attended classes with Dieter Schnebel, Luigi Nono and Helga de la Motte. She has worked intensively with electronic music and sampling techniques and in 1990 founded the electro-acoustic ensemble intrors. The late 1990s saw her collaborating with Helmut Oehring with co-composed works including the much performed ensemble work Prae-Senz, the song cycle LIVE (aus: Androgyn), the stage work EFFI BRIEST, and the ballet Bernada Albas Haus. In 2001 she was shortlisted for the Prix Italia for her orchestral piece Hundert Komma Null.

Iris ter Schiphorst's works have been performed at numerous festivals including Donaueschingen, Witten, Helsinki, Stockholm, Amsterdam, Porto, Paris (Festival d'automne), Munich (musica viva), Bielefeld (visible music), Forbach (festival rendez-vous musique nouvelle), Berlin (Klangwerkstatt), Cologne (Forum neuer Musik), at the Hanover Expo 2000, the European Month of Music Festival in Basle, in Glasgow and at the Kassel Documenta.

Recent works have included the children's opera The Goose Girl, staged in Vienna and Berlin in 2010, and the puppet theatre score for The Gruffalo staged in Berlin in June this year. Premieres this autumn include the ensemble score Aung premiered at the Integra festival in Copenhagen by BIT20 on 1 October and a new choral work Studien zu Figuren premiered at the Donaueschingen Music Days by the Neue Vocalsolisten Stuttgart on 16 October.

For further information visit:
> www.boosey.com/schiphorst
> www.iris-ter-schiphorst.de
> Further information on Work: Zerstören
Photo: Astrid Karger
> News Search
Mailing List
Sign up for news updates and offers via email
SIGN UP
ONLINE SCORES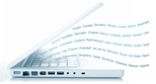 Explore our new library of over 800 online scores
VIEW SCORES
WAR & PEACE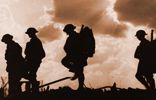 As we approach the centenary of the First World War (1914-18), explore music suitable for commemorative features.
EXPLORE WAR & PEACE