James MacMillan: new Violin Concerto set to travel
(July 2010)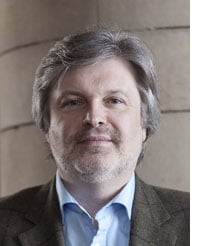 James MacMillan's new Violin Concerto, premiered in London by Vadim Repin and Valery Gergiev in May, travels on to Philadelphia, New York, Paris and Amsterdam.
"James MacMillan's brand new Violin Concerto was in every sense of the phrase a complete knock-out." So the Independent summed up the work's premiere under the baton of Valery Gergiev in May, providing the culmination of MacMillan's season-long profile with the London Symphony Orchestra. "It was written for and played, with blinding virtuosity, by Vadim Repin who may well have answered the prayers of countless virtuosos for something new and audacious they could really play the socks off.

"MacMillan always comes at music from his own Scottish perspective and this action-packed crowd-pleaser is essentially a compendium of song and dance digging deep into the primitivism of the distant past to unlock memories much closer to the present. There are dizzying, spinning reels, dirges and sentimental plaints with the violin often hauntingly evoking the 'vocal' melismas of Celtic folk singers. One moment the fiddler is urging the entire string section to shake a leg, the next he's in blissful repose with piano and piping piccolo lending a tearful consonance. Wild and wacky, dark and subversive, even brutal – what isn't in the mix? The audience adored it."
The Independent

The new Violin Concerto's co-commissioner, the Philadelphia Orchestra, gives the first US performances with Repin and Charles Dutoit on 24-26 February 2011 in Philadelphia and on 1 March at Carnegie Hall in New York. Performances by further commissioning partners follow in April 2012 with the Ensemble Orchestral de Paris and at the Zaterdag Matinee in Amsterdam, all with Repin as soloist.

"Plundering the fiddle tradition of his native Scotland, MacMillan infuses the first movement with jig-like energy and the second with a ruminative-rhapsodic-romantic tune, played in unison by soloist and orchestra before being carried skywards by piccolo… But it's the solo part that inspires MacMillan to his most original touches…The violin negotiates a series of fiendishly fast and agitated progressions up the scale, creating waves of suppressed tension that are eased by interludes in a yearning vein. The final cadenza is in the finest classical tradition, testing the soloist's virtuosity and musicianship to the extreme." Financial Times

"…essentially a big virtuoso concerto in late 19th-century mould…at its centre is a reminiscence of childhood in which Repin picks out the shapes of Celtic folk songs that eventually coalesce into a heart-on-sleeve melody of striking elegance… The opening movement examines the violin's role in dance bands as Repin plays furious Scottish reels in succession. The darker finale juxtaposes swirling violin figurations with both plainchant and a German nursery rhyme... Staggeringly difficult, it was a tour de force for Repin, and thrillingly done by Gergiev and the LSO."
The Guardian

Oboe and piano concertos
MacMillan's new concerto for oboist Nicholas Daniel is toured by the Britten Sinfonia in October, including the premiere at Birmingham Town Hall on 15 October and a performance in London at the Queen Elizabeth Hall on 18 October. Scored with chamber orchestra, the concerto is based on the melody of L'homme armé - a French song sung in times of war and source of inspiration to composers down the ages.

Next season also brings the premiere of MacMillan's Piano Concerto No.3 (Mysteries of Light). Jean-Yves Thibaudet is soloist with the Minnesota Orchestra and Osmo Vänskä on 14 April 2011, with European performances planned for future seasons.

Violin Concerto (2009) 25'
Oboe Concerto (2009-10) 20'
Piano Concerto No.3 (Mysteries of Light) (2007-08) 25'
> Further information on Work: Violin Concerto
Photo: Philip Gatward
> News Search
Mailing List
Sign up for news updates and offers via email
SIGN UP
ONLINE SCORES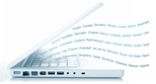 Explore our new library of over 800 online scores
VIEW SCORES
WAR & PEACE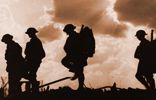 As we approach the centenary of the First World War (1914-18), explore music suitable for commemorative features.
EXPLORE WAR & PEACE