Karl Jenkins takes The Bards of Wales to Budapest
(May 2011)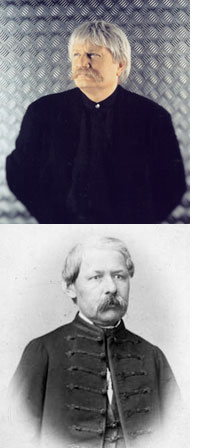 The Bards of Wales, a new 40-minute work by Karl Jenkins for chorus and orchestra, is unveiled in Budapest on 21 June, conducted by the composer.
June brings the world premiere of a new Karl Jenkins choral work, The Bards of Wales, which forges an unexpected link between Hungary and the composers's homeland. The Hungarian poet János Arany (1817-82) was asked to write a poem in praise of the Austrian Emperor Franz Joseph but, as the Austrian overlords had just suppressed the 1848 Hungarian Revolution, the poet did the opposite. To satisfy the state censor, the poem was written in terms of Welsh history rather than Hungarian, telling how Edward I of England executed Welsh bards for failing to sing his praises at a banquet in Montgomery Castle in 1277.

When Hungary emerged from World War I as an independent state, The Bards of Wales found its place in the national education system and is learnt by heart by all children at the age of 13 or 14. Jenkins has set the text in Hungarian, Welsh and English, and it is intended that the work can be sung throughout in a single language or a combination. The 40-minute work, scored for tenor, chorus and full orchestra, is premiered at the National Concert Hall in Budapest on 21 June with Welsh, English and Hungarian choruses and the MAV Symphony Orchestra Budapest.

Jenkins travels to Lincoln Center in New York in September to conduct a commemorative performance of The Armed Man on the 10th anniversary of 9/11. The concert also includes the first US performance of his remembrance work For the Fallen, with the Really Big Chorus from the UK joining the singers of Distinguished Concerts International (director Jonathan Griffith).

The Armed Man recently led Jenkins to be voted the most popular living composer in the 2011 Classic FM Hall of Fame poll of the UK's best-loved classical pieces.

> Further information on Work: The Bards of Wales
Photo: Welsh composer Karl Jenkins and Hungarian poet János Arany (1817-82)
> News Search
Mailing List
Sign up for news updates and offers via email
SIGN UP
ONLINE SCORES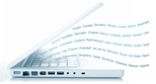 Explore our library of over 1000 online scores
VIEW SCORES