Neuwirth's trumpet concerto in London Sinfonietta portrait
(February 2012)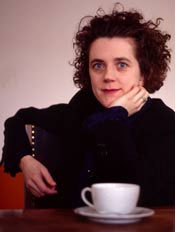 The London Sinfonietta presents a portrait concert of music by Austrian-born composer Olga Neuwirth including the UK premiere of her trumpet concerto ...miramondo multiplo... in its ensemble version.
The London Sinfonietta presents a portrait concert of Olga Neuwirth at the Queen Elizabeth Hall on 11 February, including the UK premiere of the ensemble version of her trumpet concerto ...miramondo multiplo... , with soloist Alistair Mackie and conductor Garry Walker. The orchestral version was premiered in 2006 at the Salzburg Festival with Håkan Hardenberger and the Vienna Philharmonic conducted by Pierre Boulez. Since then it has become one of Neuwirth's most-widely performed works, heard in 14 countries to date, either in the original orchestral version or the ensemble version dating from 2007.

The title ...miramondo multiplo... represents a multifarious observation and admiration of the world, and the concerto is one of Neuwirth's most personal scores: the trumpet is her own instrument, raising recollections of her own experiences as a performing musician. The concerto is cast in five movements, each an aria which explores aspects of trumpet playing and repertoire. "The five movements draw the listener into a labyrinth of memories, where Handel's Lascia ch'io piango meets the fanfare out of Mahler's 5th symphony, and snatches of a Stravinsky march meet the jazz idiom of Miles Davis… the solo protagonist is led via numerous uncertainties, dangers and delusions to freedom." (Frankfurter Allgemeine Zeitung)

Also on the London Sinfonietta programme is Hommage à Klaus Nomi, Neuwirth's creative response to the vocal artist who took 1980s New York's East Village by storm. The former pastry chef reacted against the ordinariness of punk and disco, producing a never before seen brand of entertainment with synthesized covers of music from Henry Purcell to Marlene Dietrich. Andrew Watts is soloist, bringing his personification of Nomi to the London stage, and the programme is completed with the UK premiere of Neuwirth's Five Daily Miniatures.

Olga Neuwirth is one of the most widely performed Austrian contemporary composers of her generation, most familiar to UK audiences for the award-winning ENO staging of Lost Highway at the Young Vic in 2008. Recent works include her viola concerto Remnants of songs...An Amphigory, written for Antoine Tamestit and the string quartet in the realms of the unreal premiered by the Arditti Quartet. In 2010 Neuwirth received the Grand Austrian State Prize, awarded for outstanding musical achievement.

> London Sinfonietta
> Further information on Work: ... miramondo multiplo...
Photo: Priska Ketterer
> News Search
Mailing List
Sign up for news updates and offers via email
SIGN UP
ONLINE SCORES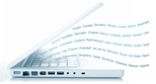 Explore our library of over 1000 online scores
VIEW SCORES