New Carlisle Floyd Biography
(January 2013)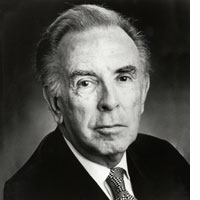 Falling Up: The Days and Nights of Carlisle Floyd depicts the story of American composer Carlisle Floyd, celebrated for his great additions to the American operatic repertory
American composer
Carlisle Floyd
is the focus of a new biography, titled
Falling Up: The Days and Nights of Carlisle Floyd
. The book details the professional and personal life and work of the acclaimed composer, who created a new American idiom opera with classic works such as
Of Mice and Men
,
Susannah
and
Cold Sassy Tree
. Written by Thomas Holiday, a director of over fifty operas, operettas and musicals throughout Europe and the United States, the new book is available for purchase starting in December 2012 from Syracuse University Press.
Supporting
Falling Up
is a special foreword by the celebrated opera star Plácido Domingo, along with strong praise from industry notables.
"Tom Holliday's biography of Carlisle Floyd documents the distinguished career of one of our most beloved artists and teachers, with vivid descriptions of creative ideas transformed into the operas we know and love. Introducing a large cast of real characters central to the development of an American opera repertoire, Holliday captures the composer's poetic insight into the medium's essence."
—Marc Scorca: President and CEO,
Opera America
"Tom Holliday's astonishingly comprehensive biography of one of America's preeminent composers makes great reading because it marries the private and the professional, the trials and the triumphs of a long and fascinating career."
—Hal Prince, Tony Award-winning producer and director

One of Floyd's most performed operas,
Of Mice and Men
, based on the classic Steinbeck novel, is performed by the Sarasota Opera, March 2013. He is also at work on a new opera for the Houston Grand Opera to be titled
Kynaston
, based on the life of 17th-century English actor Edward Kynaston, one of the Restoration-era "boy players" who specialized in women's roles.
> More information on Carlisle Floyd
Photo: Jim Caldwell
> News Search
Email Newsletters
Sign up for news updates and offers via email
SIGN UP
ONLINE SCORES