Olga Neuwirth featured at BBC Proms and Wien Modern
(July 2012)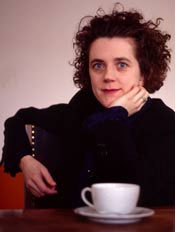 Olga Neuwirth's viola concerto receives its UK premiere at the BBC Proms on 13 August and her music is subject of an extensive feature at the Wien Modern festival in October and November.
Olga Neuwirth travels to the BBC Proms on 13 August for the UK premiere of her viola concerto Remnants of songs... an Amphigory plus a preceding Portrait event introducing her music. Her concerto has been hailed as a major contribution to the limited repertoire for the instrument and is performed at the Royal Albert Hall by Lawrence Power with the Philharmonia Orchestra conducted by Susanna Mälkki. The work was premiered in Graz in 2009 by violist Antoine Tamestit, and has since travelled to Berlin, Tokyo, Melbourne and Paris, with performances in the coming season in Vienna and Frankfurt with Mälkki.

The concerto's title, Remnants of Songs … an Amphigory, juxtaposes serious and light sides, pitting a book by Ulrich Baer investigating how historic traumas affect creativity against a descriptive term for nonsense poetry. Musical America wrote of the 20-minute score's "fiendishly difficult solo part, breathtaking in its virtuosic range… The work is entirely original, astoundingly complex and, ultimately, gloriously rewarding and uplifting." The concerto is vintage Neuwirth in the way it pits the individual against the collective, forging connections with musical memories and diverse genres.

The Proms Plus Portrait concert at the Royal College of Music at 5.45 pm includes Olga Neuwirth in discussion with Andrew McGregor and performances of a selection of chamber works including Marsyas II for flute, viola, cello and piano. The players are drawn from students at the Royal College of Music and an edited version of the concert will be broadcast on BBC Radio 3 following the main evening Prom.

Neuwirth's native country of Austria pays homage to the composer with a major feature at the Wien Modern festival between 22 October and 9 November. The festival is launched with a Neuwirth evening at the Theater an der Wien including her Hommage a Klaus Nomi. The American ensemble ICE with conductor Joyce Ogren travel to Vienna for a concert combining locus...doublure...solus for piano and ensemble with the multi-media work ...ce qui arrive... (8 November), a programme that ICE will also present at the Miller Theatre in New York on 6 December. torsion: transparent variation is presented by the Talea Ensemble conducted by James Baker (4 November) and there is a further performance of the viola concerto conducted by Susanna Mälkki, here with Antoine Tamestit as soloist and the ORF Radio Symphony Orchestra Vienna (5 November).

Neuwirth's trumpet concerto, …miramondo multiplo…, forms part of a free afternoon programme of her music set to film at the Vienna Konzerthaus (4 November). The concerto was written for Håkan Hardenberger and has been travelling widely this year in the recent version with ensemble, including its UK premiere with the London Sinfonietta and performances in Hamburg and Madrid by Klangforum Wien.

> Further information on Work: Remnants of songs... an Amphigory
Photo: Priska Ketterer
> News Search
Mailing List
Sign up for news updates and offers via email
SIGN UP
ONLINE SCORES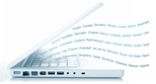 Explore our library of over 1000 online scores
VIEW SCORES