Oscar Bettison: World Premiere of Livre des Sauvages at Los Angeles Philharmonic
(March 2012)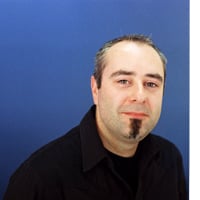 John Adams Conducts Premiere At Green Umbrella Series, April 2012
The newest work by Boosey & Hawkes Emerging Composer Oscar Bettison is set to be premiered by the Los Angeles Philharmonic in April. Livre des Sauvages for chamber orchestra will be presented as part of the orchestra's Green Umbrella series, an acclaimed showcase for new contemporary music. The world premiere performance takes place April 10, 2012.

The title for Livre des Sauvages comes from a crude graphic novel of the same name about intersecting cultures with a mysterious origin, perhaps but not definitively written by a European reflecting on Native Americans of the late 18th or early 19th centuries. The book's "pictographs" provided a narrative for Bettison, a device which the composer uses to inform his musical direction and structure with classical and rock elements. Livre des Sauvages is organized into three movements alternating in fast-slow-fast form, based on three specific graphics from the book (with such titles as "Curious fauna, some of it murderous"). Bettison considers the 30-minute work to be a "kind of chamber concerto or sinfonia concertante." As such, the performing ensemble is divided into two groups, with a large percussion battery in the middle (consisting of conch shells, tuning forks, hotel desk bells and the wrenchophone). Each group is led by a violin, with each musician in the group having a prominent role. Livre des Sauvages is commissioned by the Los Angeles Philharmonic, musikFabrik and Kunststiftung NRW.

The next project for Bettison, no stranger to the sonic language of percussion instruments, is a commission for So Percussion, to be premiered at the end of April 2012 at Dartmouth College in New Hampshire.




> For more information about Oscar Bettison, click here.
> To view the score to Bettison's Livre des Sauvages, click here.
Photo Credit: Denise Anderson
> News Search
Mailing List
Sign up for news updates and offers via email
SIGN UP
ONLINE SCORES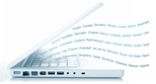 Explore our new library of over 800 online scores
VIEW SCORES
WAR & PEACE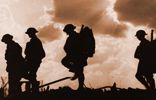 As we approach the centenary of the First World War (1914-18), explore music suitable for commemorative features.
EXPLORE WAR & PEACE