Panufnik orchestral series on CD launched by CPO label
(October 2010)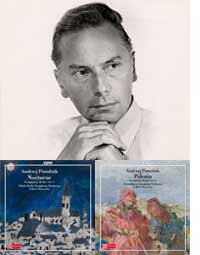 The new CD series devoted to the symphonic works of Andrzej Panufnik on the CPO label has been hailed as a "vigorous revival of Poland's forgotten master…a real discovery" (BBC Music Magazine).
The new recording series launched by CPO, exploring Andrzej Panufnik's symphonic works, has been attracting excellent reviews. "In parallel with his upcoming centenary [in 2014], CPO's projected Panufnik Edition will surely stimulate renewed interest…Panufnik's music speaks powerfully even today" (BBC Music Magazine).

The first volume featured the Polish Radio Symphony Orchestra conducted by Lukasz Borowicz in six works spanning half a century of Panufnik's creative output. Heroic Overture was first sketched in 1939 in wartime Warsaw, as the nation first defended itself against the German invasion. The latest work on the disc, Harmony, was composed for the New York Chamber Symphony in 1989. War and peace are recurring themes on the CD, which also included Tragic Overture, Nocturne, Katyn Epitaph and A Procession for Peace (CPO 777 497-2).

"All Panufnik's manuscripts were lost in the ashes of Warsaw, but he reconstructed his Tragic Overture, and its biting rhythms and bittersweet unease makes for an arresting start to the disc. Built entirely from a concise melodic cell, the Tragic Overture shows what Panufnik absorbed from his pre-war visit to Vienna and his analysis of the music of Webern, with whom he had considered studying… Gaining renewed topicality in the wake of the recent Polish air tragedy, Katyn Epitaph makes a profound impression at the centre of this welcome new recording. A threnody constructed from very economical material, it bears witness to the composer's distinctive voice." (BBC Music Magazine)

The second disc in the series was released this autumn, with Sinfonia Rustica (Symphony No.1), Sinfonia Concertante for Flute, Harp and Strings (Symphony No.4) and Polonia, again with Borowicz and the Polish Radio Symphony Orchestra (CPO 777 496-2). BBC Music Magazine describes how "Polonia contains some of Panufnik's most populist music… four of its five movements are colourful dances. Only the Song of the Vistula, tracing the river's flow from the mountains to the sea, suggests the quiet contemplation of exile… Sinfonia Rustica (Symphony No.1) also makes a very attractive introduction to the composer's work. Folk sources were again used, this time peasant paper-cut art, and the symmetrical layout of the orchestra reflects this… the Lullaby of 1947 completes this outstanding Panufnik snapshot."

The CPO series is planned to run to six discs, with performing honours shared between Polish forces and the Berlin Konzerthausorchester, and signals the welcome return of many Panufnik symphonic works to the recording catalogue.

Both of the CPO Panufnik discs are on sale from The Shop at Boosey.com.

A CD sampler of Panufnik's music is available for programmers preparing for the Panufnik centenary in 2014. Please email composers.uk@boosey.com.

> News Search
Mailing List
Sign up for news updates and offers via email
SIGN UP
ONLINE SCORES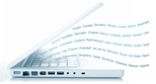 Explore our library of over 1000 online scores
VIEW SCORES