Prokofieff: new reduced version of The Fiery Angel
(September 2010)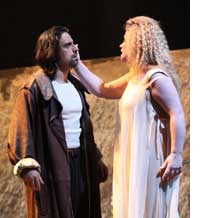 A new reduced scoring of Prokofieff's symbolist and erotic opera The Fiery Angel won plaudits in Vienna in April.
Prokofieff's opera The Fiery Angel attracted rave reviews in an intimate yet intense new production at the Odeon Theater in Vienna last April. With its expressionist ferocity and challenging lead soprano role the work has frightened many opera houses, but the new reduced scoring by Wolfgang Suppan offers the opportunity both for casting with lighter voices and for performances in smaller theatrical venues. The Vienna staging by Philipp Harnoncourt, focusing upon the opera's central tension between religious and sexual fulfilment, powerfully belied its 'chamber' scale.

"Renata is on the search for her youthful sweetheart, the fiery angel Madiel, whom she believes she recognises in Count Heinrich… A drama revolving around desire, magic, visions, religion and delusions, in the course of which Mephisto and Faust, an inquisitor and nuns in ecstasies are involved… Prokofieff's vividly expressive music and Suppan's treatment of it form the ideal setting for Renata's stirring story which finally ends with burning at the stake. Stern stuff, thrillingly delivered and unanimously acclaimed!"
Wiener Zeitung

"Wolfgang Suppan really knows his craft as an arranger: over long passages he succeeds in translating the shimmering music, conceived for large orchestra, virtually intact to a version for just fifteen musicians… With the sonic intensifications and tightenings which the scoring for seven wind, six strings, piano and percussion allows, he turns the screw of modernism half a turn tighter still, without actually compromising the sounds."
Die Presse

"An opera which conjures up religion, excess and exorcism, mysticism and hysteria as well as deep feelings, excessive drama and malicious humour in order to whip up a barely surpassable crisis at the end. This is thrilling music theatre… The 'reduced' version, made by Wolfgang Suppan for 15 musicians, doesn't sound at all like chamber music, but as a fully valid version in its own right, especially in this interpretation, invested with seamless suspense… a special evening was acclaimed with genuine enthusiasm."
Neue Merker
> Further information on Work: The Fiery Angel (chamber version)
Photo: Prokofieff's The Fiery Angel at the Odeon Theatre in Vienna (Odeon/Smidt)
> News Search
Mailing List
Sign up for news updates and offers via email
SIGN UP
ONLINE SCORES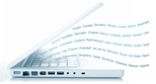 Explore our new library of over 800 online scores
VIEW SCORES
WAR & PEACE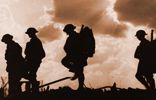 As we approach the centenary of the First World War (1914-18), explore music suitable for commemorative features.
EXPLORE WAR & PEACE