Rachmaninoff: Symphony transformed into Concerto
(June 2008)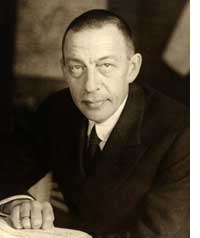 This autumn brings the first concert performance of a new arrangement of Sergei Rachmaninoff's Symphony No.2, transformed into a three-movement piano concerto with a duration of 42 minutes. Rachmaninoff was himself ranked among an elite group of expert piano transcribers together with Liszt, Godowski and Busoni, and the new arrangement by Russian-born performer and composer Alexander Warenberg similarly aims to recast this much-loved orchestral music into a form for performance by virtuoso pianists.

The Paris premiere of Piano Concerto "No.5" at the Salle Pleyel on 21 November features Rachmaninoff specialist Denis Matsuev and the Orchestra Philharmonique de Radio France conducted by Vladimir Spivakov. The all-Rachmaninoff programme, presented in collaboration with the Serge Rachmaninoff Foundation, also includes Symphonic Dances and Matsuev performing the recently rediscovered Suite in D minor and Fugue in D minor, as heard on his acclaimed Sony BMG recording (88697155912).

The initial idea to create Piano Concerto "No.5" came from record producer Pieter van Winkel who was responsible for its first recording on Brilliant Classics (8900) with soloist Wolfram Schmitt-Leonardy, the Janácek Philharmonic Orchestra and Theodore Kuchar. A reviewer in FonoForum praised the skill and sensitivity of Warenberg's arrangement:

"With the exception of occasional small retouchings, Warenberg leaves Rachmaninoff's tonal language, his melody, style of writing and instrumentation, untouched. And in the newly-added solo part, he demonstrates a perfect sensitivity for the work with his characteristic piano writing. It sounds from beginning to end like "real" Rachmaninoff. All in all, Warenberg must be credited with having perfectly assimilated Rachmaninoff's sound world, and he has succeeded in creating a concerto not only based on his music, but also in his style."

"Wolfram Schmitt-Leonardy convincingly demonstrates the power and endurance demanded by the part. He gives a powerful momentum to the music-making, and his sound remains round and unforced even in the frequent rapid and tricky thickly-scored and wide-stretching passages. He knows how to shape cantilenas with a beauty and generosity of sound."
FonoForum

If you are considering performing the concerto, and would like to hear a recording, please contact your nearest Promotion Department:
UK composers.uk@boosey.com
Germany composers.germany@boosey.com
USA composers.us@boosey.com

The Serge Rachmaninoff Foundation is supporting a project by the BBC Philharmonic under Gianandrea Noseda to reassess the composer's Symphony No.1, scarred for a century since its disastrous premiere in 1897. A new Chandos recording is released this month and the orchestra presents the symphony on 11 August within the BBC Proms's Rachmaninoff feature. All three symphonies can be heard in the London Symphony Orchestra's Rachmaninoff weekend conducted by Valery Gergiev (20-21 September).
> Further information on Work: Piano Concerto 'No.5'
Photo: Peter Joslin/ArenaPAL
> News Search
Mailing List
Sign up for news updates and offers via email
SIGN UP
ONLINE SCORES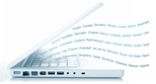 Explore our new library of over 800 online scores
VIEW SCORES
WAR & PEACE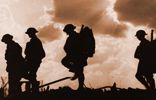 As we approach the centenary of the First World War (1914-18), explore music suitable for commemorative features.
EXPLORE WAR & PEACE