Rautavaara: UK premiere of cello concerto with Truls Mørk
(April 2012)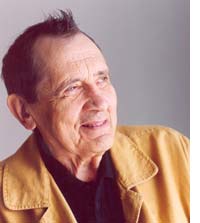 Truls Mørk is cello soloist in the UK premiere of Rautavaara's Towards the Horizon, recently released on a new Ondine recording.
The UK premiere of Einojuhani Rautavaara's recent cello concerto, Towards the Horizon, is given by soloist Truls Mørk with the BBC Symphony Orchestra conducted by John Storgårds at the Barbican in London on 20 April. Composed in 2008-09, the work was premiered by the Minnesota Orchestra and has also been performed in Amsterdam and Helsinki. The concerto has been released on disc by Ondine with Mørk as cellist, coupled with Rautavaara's percussion concerto Incantations featuring Colin Currie, with the Helsinki Philharmonic Orchestra conducted by Storgårds (ODE 1178-2).

> Listen to the new Ondine recording

Concertos have proved to be a central strand of Rautavaara's output: he has composed 12, starting with one for cello in 1968. So, Towards the Horizon signals a return to the cello concerto after a gap of 40 years, completing the circle for the composer. The new work, playing continuously in a single 20-minute movement, explores the shift of perspective when a becalmed view of the far horizon is distracted by a series of energetic dialogues, before the melody recedes into the far distance.

Reviewing the premiere of Towards the Horizon the Star Tribune noted that Rautavaara "acknowledges a 'taste for eternity' and a vein of mysticism runs through his work". As Kimmo Korhonen prompts in his Ondine liner note, the work raises questions about existence: "What is the horizon? Where exactly is it? Is it the final frontier, the end, the ultimate line? Or is there something beyond it?"

Rautavaara's new Missa a cappella receives its UK premiere by the BBC Singers conducted by David Hill at the Cheltenham Festival on 5 July, following its premiere last November by the Netherlands Chamber Choir. His new string orchestra work, Into the heart of light, is premiered by the Ostrobothnian Chamber Orchestra in September, with performances by the Scottish Chamber Orchestra in December.
> Further information on Work: Towards the Horizon
Photo: Ondine Records
> News Search
Mailing List
Sign up for news updates and offers via email
SIGN UP
ONLINE SCORES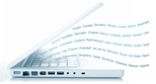 Explore our library of over 1000 online scores
VIEW SCORES