Rautavaara: reviews of cello concerto Towards the Horizon
(January 2011)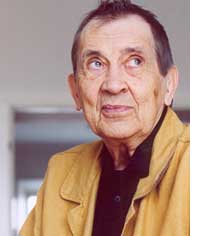 Rautavaara's new concerto for cellist Truls Mørk has received performances in Minneapolis, Amsterdam and Helsinki.
Einojuhani Rautavaara's new cello concerto Towards the Horizon has been travelling around Europe following its premiere by the Minnesota Orchestra under Osmo Vänska in September. Composed for Truls Mørk, the work's first performances featured Arek Tesarczyk in Minneapolis and Mario Brunello in Amsterdam due to the illness of the soloist, while a fully recovered Mørk gave the Finnish premiere in Helsinki and will record the concerto for Ondine.

Towards the Horizon is Rautavaara's second cello concerto, after a gap of 40 years, and plays continuously in one 20-minute movement. The work explores the shift of perspective when a becalmed view of the far horizon is distracted by a series of energetic dialogues, before the melody recedes into the far distance. Reviewing the premiere the Star Tribune noted that the composer "acknowledges a 'taste for eternity' and a vein of mysticism runs through his work".

"A subtle, expressive premiere… The music is meditative and lyrical. A long-breathed melody announced at the start moves back and forth between cello and orchestra, becoming gradually more tranquil and serene. Later, there are dialogues — cello and solo horn, cello and, a Rautavaara trademark, whirlwind flutes."
Minnesota Post

"Although Rautavaara is far away from Wagnerian style, as a weaver of continuous melodies he does aspire to Wagnerian scale. This suits the cello especially well, which resembles the human voice most out of the solo instruments… Mørk – just like the audience – seemed to enjoy this soothing, far-reaching, essentially symbolist and dream-like music."
Helsingin Sanomat
> Further information on Work: Towards the Horizon
Photo: Maarit Kytöharju/Ondine Records
> News Search
Mailing List
Sign up for news updates and offers via email
SIGN UP
ONLINE SCORES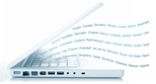 Explore our new library of over 800 online scores
VIEW SCORES
WAR & PEACE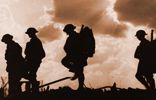 As we approach the centenary of the First World War (1914-18), explore music suitable for commemorative features.
EXPLORE WAR & PEACE