Robin Holloway: premieres in San Francisco and Beijing
(November 2012)
Holloway premieres in the New Year include his new orchestrations of Debussy songs for Renée Fleming in San Francisco, and an orchestral work In China to be premiered in Beijing.
Robin Holloway travels to San Francisco on 10 January for the world premiere of his new Debussy song orchestrations for soprano Renée Fleming. Michael Tilson Thomas conducts the San Francisco Symphony in ten settings of Paul Verlaine's poetry, which Holloway has titled C'est l'extase after one of the chosen songs. Orchestra and conductor have long championed Holloway's music, commissioning a sequence of works including Clarissa Sequence, the Fourth Concerto for Orchestra and the earlier Debussy arrangement En blanc et noir, and presenting the US premieres of the Third Concerto for Orchestra and the Viola Concerto.

Holloway writes of the new work: "From nearly 20 Verlaine settings made by Debussy early in his career I selected the Ariettes oubliées, six songs which by common consent don't function as a cycle, together with another group of three and a singleton. The ten songs are reordered into a key scheme, with a trajectory of moods and tempi, and I've composed transitions of between 6 and 20 bars where necessary. The last song is prefaced by a longer introduction and an extended coda which captures the surge of the sea in the poem to provide a brilliant and sonorous conclusion. As with En blanc et noir, and my Mary Queen of Scots Schumann songs orchestration Reliquary, my aim has been to capture not the letter of Debussy's music, but its spirit."

In addition to C'est l'extase, the San Francisco Symphony and Michael Tilson Thomas give the first performance on 17 January of Ocean Voyage, a 20-minute orchestral excerpt from the composer's mixed media work Peer Gynt. Holloway describes his epic work as "a cross between televized concert / opera / ballet / play, plus animated cartoon film (à la Fantasia, and taking into account all the amazing advances since), plus gorgeous filmed travelogue". The Ocean Voyage describes Peer's 30-year journey with its extended episodes in the Americas, the Far East, India, Egypt and China, and the San Francisco premiere will use the composer's purely orchestral version with the visual imagery in the mind's eye.

Holloway in China
Also in the New Year the National Centre for the Performing Arts in Beijing plays host to the world premiere of Holloway's 15-minute orchestral work In China. This is the musical fruit of the composer's trip to China in 2011, as part of the Composing China project. Along with four other composers Holloway travelled around the country, on plane, bus, boat and train, visiting sprawling cities and remote rural villages.

Holloway's resulting score is more a response to visual stimuli, ranging from the vastness of the physical landscape to the exploding urban chaos, than to the Chinese folk music he experienced. In China, which will be premiered by the NCPA Concert Hall Orchestra, joins a series of Holloway works initiated by travel to countries or cities, including the Third Concerto for Orchestra's impressions of South America and Scenes from Antwerp.

Holloway's 70th birthday is celebrated in 2013.
> Further information on Work: C'est l'extase
Photo: Charlie Troman
> News Search
Mailing List
Sign up for news updates and offers via email
SIGN UP
ONLINE SCORES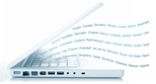 Explore our new library of over 800 online scores
VIEW SCORES
WAR & PEACE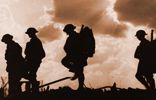 As we approach the centenary of the First World War (1914-18), explore music suitable for commemorative features.
EXPLORE WAR & PEACE