Steve Reich at Bloc festival in London Pleasure Gardens
(June 2012)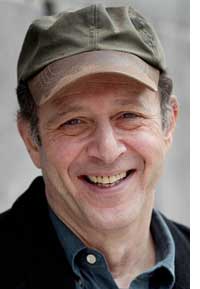 Steve Reich joins the Bang On A Can All Stars at London's Bloc festival on 6 July, sharing the weekend stage with Snoop Dogg, Gary Numan, Orbital and Squarepusher.
Bloc.2012 has invited American composer Steve Reich to join the Bang On A Can All Stars for a programme at the London Pleasure Gardens on Friday 6 July, headlining alongside artists such as Snoop Dogg, Gary Numan, Orbital and Squarepusher. Works by Reich on the Bloc programme include Clapping Music, Cello Counterpoint, Piano Phase, Nagoya Guitars and New York Counterpoint. This follows French performances by Bang On A Can at the Centre des Congrés in Nantes and Cité de la Musique in Paris.

> Watch a Bloc video interview with Reich

In recent years Steve Reich has shared platforms in the UK with remix, electronica and experimental rock artists. At the Manchester International Festival in 2009 Reich was paired with Kraftwerk at the Velodrome, and the Barbican's 2011 festival in honour of his 75th birthday, Reich Reverberations, focused on younger artists influenced by the composer. Bloc describes Reich as "a towering titan of musical exploration... There are few living composers more influential on modern electronic music than Steve Reich."

"Ostensibly from a modern classical background, but with a reach that spreads from the most avant-garde experimental music to straight up pop, his work from the 1960s onwards essentially mapped-out the entire spectrum of "minimalist" music while inspiring subgenres as divergent as techno and hip-hop. From early tape loop compositions to the singular ensemble works of the 1970s and the dense orchestral and voice compositions of the 1980s and '90s, Reich has amassed a body of work both incredibly diverse and instantly recognizable, twisting the very ideas of what constitutes 'music' into wild and uncharted forms. His work has had an impact on everyone from Kraftwerk to Jeff Mills to the latest wave of minimalist dubsteppers, all of whom have taken Reich's principles of rewiring existing sound sources in unimaginable new ways and developed their own inspired visions as a result."

Steve Reich is currently composing a new work, Radio Rewrite, commissioned by the London Sinfonietta and Alarm Will Sound, to be premiered at the Southbank Centre on 5 March 2013 within an all-Reich programme by the London Sinfonietta conducted by Brad Lubman.
> Further information on Work: Cello Counterpoint
Photo: Wonge Bergmann
> News Search
Mailing List
Sign up for news updates and offers via email
SIGN UP
ONLINE SCORES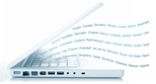 Explore our library of over 1000 online scores
VIEW SCORES