Steven Mackey: UK premiere of Four Iconoclastic Episodes
(May 2012)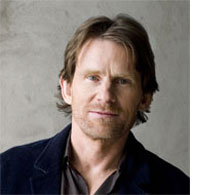 Steven Mackey's recent double concerto for violin and electric guitar receives its UK premiere at Cadogan Hall in London on 7 June.
American composer Steven Mackey's Four Iconoclastic Episodes - a double concerto for electric guitar, violin and string orchestra - receives its UK premiere at Cadogan Hall in London on 7 June. Soloists are violinist Anthony Marwood and the composer on electric guitar, as at its premiere in 2009, with the strings of the Academy of St Martin-in-the-Fields.

Anthony Marwood and Mackey had first collaborated in 2003 in a performance of Physical Property for electric guitar and string quartet, and Four Iconoclastic Episodes returns to the exuberance and theatricality of the earlier work, while also exploring some darker territory. Drawing inspiration from jazz/rock fusion, Chicago Blues, African music, and even Radiohead, each of the Episodes expresses a unique style informed by music that has excited and inspired Mackey.

Mackey explains that "there is nothing shared between the Four Iconoclastic Episodes except of course my sensibility with regard to how music should go. Ultimately they belong together in my mind because the particular characters and energy flows balance and contrast one another to create an odd but intrinsically expressive shape. I must say that throughout the work on the piece I was drawn to the archetype of the four seasons: Winter/Like An Animal – stormy, harsh, merciless; Spring/Salad Days – playful, optimistic, innocent; Summer/Lost in Splendor – warm, lush; and Autumn/Destiny – bittersweet."

Four Iconoclastic Episodes was jointly commissioned by the Academy of St-Martin-in-the-Fields, Irish Chamber Orchestra, and the DeBartolo Performing Arts Center, University of Notre Dame (USA). The work has been recorded by the Irish Chamber Orchestra, with Marwood and Mackey, for future release.

Other recent works by Steven Mackey include acclaimed concertos for violin and for piano: Beautiful Passing was premiered by violinist Leila Josefowicz in 2008 in Manchester and has since been performed in the USA, Netherlands and Australia; Stumble to Grace for pianist Orli Shaham was premiered in Saint Louis last year with further performances scheduled in Sydney and Los Angeles.

Steven Mackey's first musical passion was playing the electric guitar in rock bands in California. He later discovered concert music and has composed for orchestras, chamber ensembles, dance and opera. Awards include those from the American Academy of Arts and Letters, a Guggenheim Fellowship and the Stoeger Prize for chamber music by the Chamber Music Society of Lincoln Center. He is currently Professor of Music at Princeton University.

> Further information on Work: Four Iconoclastic Episodes
Photo: Jane Richey
> News Search
Mailing List
Sign up for news updates and offers via email
SIGN UP
ONLINE SCORES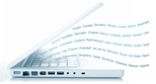 Explore our library of over 1000 online scores
VIEW SCORES