Stravinsky: towards The Rite of Spring's centenary
(March 2011)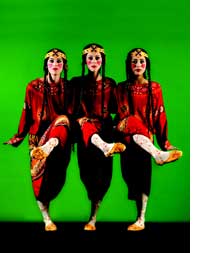 29 May 2013 is the centenary of the premiere of Stravinsky's The Rite of Spring (Le Sacre du Printemps), offering the opportunity for celebratory dance stagings, orchestral performances and special features built around this seminal work.

Dance classic
The original choreography by Nijinsky, staged by Diaghilev's Ballets Russes, rapidly acquired legendary status because of its primitivist break with the classical tradition. However it was not retained in the Ballets Russes repertoire, and the choreography soon resided only in memories, drawings and a few photos. In the 1970s Millicent Hodson began research including interviews with Dame Marie Rambert who had been Nijinsky's assistant when the ballet was created. Over the next 15 years the ballet was painstakingly reconstructed, thanks partly to the discovery of Rambert's annotated score in 1982, and it was reborn in 1987 at a performance by the Joffrey Ballet and is now in the repertoire of the Mariinsky Theatre.

Choreographers' favourite
Stravinsky's ballet has attracted leading choreographers over the past century, resulting in more than 150 new versions. Massine created a simpler production for Ballets Russes in 1920, paid for by Coco Chanel, using the original Roerich designs and he restaged this in Philadelphia in 1930 with Martha Graham as the Chosen One. New choreographies followed, many of which achieved classic status in their own right, including those by Wigman (Berlin, 1957), Béjart (Brussels, 1959), MacMillan (Royal Ballet London, 1962), Neumeier (Frankfurt, 1972), Tetley (Munich, 1974), van Manen (Amsterdam, 1974), Bausch (Wuppertal, 1975) and Graham (New York, 1984).

New interpretations
More recent choreographies include those by Nils Christie, Johan Inger, Sidi Larbi Cherkaoui, Angelin Preljocaj, Tero Saarinen, Heinz Spoerli, Saburo Teshigawara and Shen Wei. Interpretations can range from Javier de Frutos's male solo version to Michael Clark's juxtaposition of Stravinsky with the punk rock of the Sex Pistols. In addition to the orchestral version, choreographers have created ballets to Stravinsky's four-hand piano score, including Paul Taylor, Richard Alston and Stephen Petronio.

Iconic status
The Rite of Spring has regularly topped polls as the most important 20th century classical composition. The ballet's centenary can be set in a wider Stravinskian context, with dance and orchestral surveys encompassing the Ballets Russes repertoire, Perséphone, and the Balanchine ballets including Apollo, Orpheus and Agon. Stravinsky-linked composers for intriguing concert pairings range from Mussorgsky, Tchaikovsky and Rimsky-Korsakov, through Prokofieff, Bartók, Copland and Markevitch, to Britten, Bernstein and Andriessen.

Scandal
The scandal surrounding the premiere at the Théâtre des Champs-Elysées in 1913 was a turning point in the history of modern dance and music, and can be relived through concert events and film screenings. In 2003 the Turku Philharmonic presented a Scandal evening incorporating a play about the premiere, in which the audience is split to take sides with the rival factions, followed by a complete performance of The Rite of Spring. Recent films featuring the work's genesis have included Riot at the Rite (Andy Wilson, BBC, 2005) and the feature film Coco Chanel & Igor Stravinsky (Jan Kounen, 2009) recently released on DVD.

> Further information on Work: The Rite of Spring
Photo: Birmingham Royal Ballet in Stravinsky's The Rite of Spring
> News Search
Mailing List
Sign up for news updates and offers via email
SIGN UP
ONLINE SCORES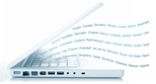 Explore our new library of over 800 online scores
VIEW SCORES
WAR & PEACE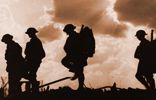 As we approach the centenary of the First World War (1914-18), explore music suitable for commemorative features.
EXPLORE WAR & PEACE