Tod Machover: reviews of Death and the Powers in Monaco
(January 2011)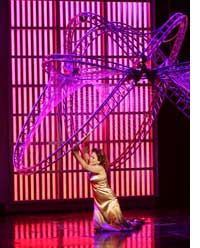 Opera meets robotics in Death and the Powers, Tod Machover's new stagework premiered in Monaco in September.
Tod Machover's new opera Death and the Powers is the boldest combination yet of his multi-skills as composer, technologist and educator. With an opening pageant for robot performers, a stage set that becomes the embodiment of the opera's central character, and an animatronic sound sculpture, the work breaks new ground as performance art as well as being a warning parable of man's ultimate integration with the machine. Premiered in Monte Carlo in September, the opera receives its US premiere in Boston on 18 March and travels on to Chicago in April.

Machover's earlier stageworks ranged widely across existing literature, Philip K Dick in Valis, Tolstoy in Resurrection, and David Almond in Skellig, whereas Death and the Powers is a new creation with librettist Robert Pinsky. Jointly presented by the MIT Media Lab (co-founded by Machover), Monaco's Futurum Association, American Repertory Theater and Opera Boston, Death and the Powers is directed by Diane Paulus and the cast is headed by James Maddalena with Boston Modern Orchestra Project in the pit conducted by Gil Rose.

"Machover conceived Death and the Powers nearly 10 years ago as a project to marry 19th-century lyricism and humanism to 21st-century invention. He began with questions that were technological and spiritual: Can we store who we are in such a way that we will continue to inhabit the earth long after our bodies have turned to dust? How many gajigabytes make up a life? Where would our spirits live? Inside a computer? Inside the very walls of our homes? And how can one write an opera where the set is the living, breathing hero?

"Robert Pinsky's libretto tells the story of the 'gajillionaire' Simon Powers, whose ambition is to cheat death more completely than any of the lotus eaters of the Côte d'Azur. Powers, with the aid of his assistant, Nicholas, creates The System, into which he feeds his life, in preparation for the moment when his body will finally run out of juice."
Sunday Times

"It is Simon's daughter Miranda (a name with undeniable Shakespearean implications) who brings a shining humanity to the eight scenes of this 90-minute exploration of humanoid technology, with her need to feel pain, and to stick with her body of "death and sweat"… Machover's music never alienates the ear. His consonant vocal lines are shown to best advantage in Miranda's heart-rending lament."
Musical America

"An indisputable success. James Maddalena incarnates Simon Powers with a radiant authority, both in his singing and acting. This futuristic musical work is to be hailed."
Opéra

"...a grand, rich, deeply serious new opera."
Opera

> Further information on Work: Death and the Powers
Photo: Jonathan Williams
> News Search
Mailing List
Sign up for news updates and offers via email
SIGN UP
ONLINE SCORES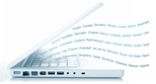 Explore our new library of over 800 online scores
VIEW SCORES
WAR & PEACE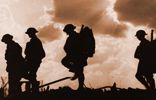 As we approach the centenary of the First World War (1914-18), explore music suitable for commemorative features.
EXPLORE WAR & PEACE