Unsuk Chin wins Ho-Am Prize; cosmigimmicks premiere
(April 2012)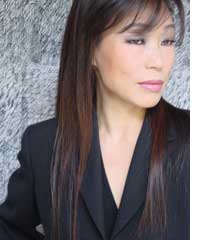 Composer Unsuk Chin has won the Ho-Am Prize, the most prestigious prize within the arts sector in Korea.
Korean-born composer Unsuk Chin (b.1961) has won the 2012 Ho-Am Prize. The award is the most prestigious prize within the arts sector in Korea, amounting to 200,000 Euros. It recognises "those who have made outstanding contributions to the promotion of Culture and The Arts through their creative efforts and accomplishments". Unsuk Chin will be attending the presentation ceremony in Seoul on 1 June.

Funded by the Samsung group, the Ho-Am prize is named after the company's founder and former chairman Byung-Chull Lee (Ho-Am is his pen name). First awarded in 1991, prizes are awarded annually in five sectors (Science, Engineering, Medicine, The Arts and Community Service).

> Visit the Ho-Am Prize website

Unsuk Chin was born in 1961 in Seoul, South Korea, and has lived in Berlin since 1988. Her music has attracted international conductors including Simon Rattle, Gustavo Dudamel, Esa-Pekka Salonen, Kent Nagano, David Robertson, Peter Eötvös, Neeme Järvi, Markus Stenz, Myung-Whun Chung, George Benjamin, Susanna Mälkki and Ilan Volkov, among others. It is modern in language, but lyrical and non-doctrinaire in communicative power. Chin has received many honours, including the 2004 Grawemeyer Award for Music Composition for her Violin Concerto, the 2005 Arnold Schoenberg Prize and the 2010 Prince Pierre Foundation Music Award. She is Artistic Director of the Seoul Philharmonic's contemporary series and of the Philharmonia Orchestra's Music of Today series.

World premiere of cosmigimmicks
Chin's most recent work is cosmigimmicks, a musical pantomime for seven instrumentalists. The premiere takes place on 26 April at the Muziekgebouw aan 't IJ in Amsterdam with the Nieuw Ensemble conducted by Celso Antunes. The 20-minute work was co-commissioned by the Nieuw Ensemble, Southwest Chamber Music and Wittener Tage für neue Kammermusik.

Unsuk Chin writes of the new three-movement work: "In the imaginary theatre of cosmigimmicks, plucked instruments (guitar, mandoline and harp) play the main roles, while the other instruments (prepared piano, violin, trumpet and percussion) disguise themselves in order to join in a play of masques and mimicry... At best, pantomime is able to embrace both the sublime and the low in an often baffling mixture of ritual and nonsense, of street and high art, of madness and contemplation, of the tragic and the roughly comical."

Other Chin highlights in the coming months include the US premiere of her opera Alice in Wonderland, opening at the Opera Theatre of Saint Louis on 13 June. Esa-Pekka Salonen conducts her Violin Concerto with soloist Viviane Hagner and the Philharmonia Orchestra at the Edinburgh Festival on 30 August and at the Beethovenhalle in Bonn on 3 October.
> Further information on Work: cosmigimmicks
Photo: Weonki Kim
> News Search
Mailing List
Sign up for news updates and offers via email
SIGN UP
ONLINE SCORES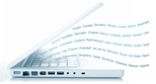 Explore our library of over 1000 online scores
VIEW SCORES