World Premiere of Sean Shepherd's Quartet for Oboe and Strings at Santa Fe Chamber Music Festival
(July 2011)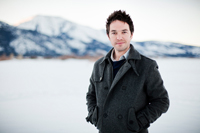 West Coast Premiere at La Jolla Music Society's SummerFest 2011
The world premiere of Quartet for Oboe and Strings by Sean Shepherd, the newest composer on the Boosey & Hawkes roster, will be performed at this year's Santa Fe Chamber Music Festival on August 11 and 12, 2011. The world premiere performance will feature oboist Liang Wang, violinist Giora Schmidt, violist Lily Francis, and cellist Felix Fan. The work will be performed again at SummerFest 2011, presented by the La Jolla Music Society, again featuring Liang Wang, along with violinist Jennifer Koh, violist Cynthia Phelps, and cellist Felix Fan, on August 19. The new chamber work co-commissioned by the Santa Fe Chamber Music Festival and the La Jolla Music Society for SummerFest, and dedicated to Liang Wang (Principal Oboe of the New York Philharmonic).

Inspired by Mozart's Oboe Quartet, K.370, Shepherd's chamber work is concerned with the element of change. As the composer notes: "Continuous variation and juxtaposition of materials, characters and atmospheres marks the surface of a form in roughly four parts. The rate at which those changes in temperament occur is itself subject to variation: the opening, marked Volatile, contrasts with later sections when blurted interruptions give way to gentle crossfades."

Shepherd's "kaleidoscopic use of orchestral color" (New York Times) has earned him admiration and recognition across the US and Europe. Shepherd has been named the 2011-2012 Daniel R. Lewis Young Composer Fellow of the Cleveland Orchestra, and he will compose a new work that will be premiered during the following season. He is also the first-ever Composer in Residence of the Reno Philharmonic, his hometown orchestra. Other recent honors include the 2009 triennial Benjamin H. Danks Award from the American Academy of Arts and Letters, the 2008 Deutsche Bank Fellow at the American Academy in Berlin, first-prize of the 2005 international Lutoslawski Award, a fall 2007 composer residency at the Camargo Foundation in Cassis, France, and awards from the Sue Knussen Composers Fund, ASCAP, and the National Society of Arts and Letters.

During the 2011-2012 season, new works by Shepherd will be premiered by the Reno Philharmonic, the Ensemble Intercontemporain, and the Claremont Trio. His orchestral work Wanderlust will be performed by the National Symphony Orchestra in November 2011 and by the Cleveland Orchestra in both Cleveland and throughout Florida on tour in January 2012.

> To view scores of other works by Shepherd, please click here.
> To watch a video about Sean and his music, please click here.
> For more information and to purchase tickets to the 2011 Santa Fe Chamber Music Festival, please click here.
> For more information and to purchase tickets to SummerFest 2011 at the La Jolla Music Society, please click here.

Photo Credit: Jamie Kingham
> News Search
Mailing List
Sign up for news updates and offers via email
SIGN UP
ONLINE SCORES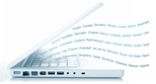 Explore our new library of over 800 online scores
VIEW SCORES
WAR & PEACE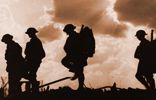 As we approach the centenary of the First World War (1914-18), explore music suitable for commemorative features.
EXPLORE WAR & PEACE