OEK returns Offenbach's Grande-Duchesse to full glory
(December 2004)
OEK returns Offenbach's Grand-Duchess to full glory
The Offenbach Edition Keck (OEK) has been taken to heart in France over the past year, with a flood of major performances using the definitive materials produced by Boosey & Hawkes. The most prestigious of these has been the new production of La Grande-Duchesse de Gérolstein, which enjoyed an extended autumn run at the Chåtelet in Paris with Felicity Lott in the title role. Conductor Marc Minkowski and Director Laurent Pelly, famed for their earlier Offenbach productions, opted for Jean-Christophe Keck's complete version, first heard in Strasbourg last season. This restores more than half an hour of music unknown for a century, including a collection of operatic gems that delighted critics and audiences alike.



"This new production carries all the hallmarks of a red-letter day in the rediscovery of the works of Offenbach. This is primarily thanks to the musicological labours of Jean-Christophe Keck. The originality and success of the 1867 version was subsequently overshadowed by scores of cuts and botch-ups, leaving a distorted impression and sapping the work of its vitality and spirit. Here the characters find once again a real consistency and new balance. Whole sections reclaim their legitimate position. The incredible Carillon de ma grand-mère functions in the finale of the second act as a madcap and galloping firework... And the superb Méditation of the Grande-Duchesse at the start of the third act reveals at last the innermost aspirations, not of the all-powerful sovereign of Gérolstein, but more simply of a woman who judges herself forsaken..."
Opera International

"The prime happiness here is our rejoicing in the completeness of a score often mutilated, that the musicologist Jean-Christophe Keck has edited in its entirety. A few months ago in Strasbourg we were able to judge the quality of the sections that had been inexplicably cut for more than a century, notably the grand finale of the second act, or the conspiracy and the song of the knife-grinders, that count among the most perfectly achieved and hilarious passages in Offenbach..."
La Croix

"It is no longer just love which Minkowski feels for Offenbach's music but a consuming irresistible passion... You need a conductor of this calibre to free Offenbach from the operetta cliché and to promote his genius loudly and clearly."
Les Echos

Following its Paris run, the Minkowski/Pelly staging of Grande-Duchesse will be recorded for an EMI CD and for DVD, and the Strasbourg production by François de Carpentries will travel on to the Opéra de Nice. Other OEK productions in France this season include La Vie parisienne in Toulouse (a co-production with Toulon and Avignon), and stagings of La Perichole in Marseilles and Saint-Etienne (co-productions with Montpellier and Avignon respectively). Jean-Christophe Keck has curated a three-concert Offenbach series for the Orchestre Pasdeloup in Paris, which concludes on 12 March with performances of the one-act operas Ba-Ta-Clan and Trafalgar sur un volcan. Keck is also working closely with the Opera National de Lyon on a major Offenbach festival planned for 2006.

Offenbach's long-neglected Romantic opera Les Fées du Rhin tours in early 2005 in its first modern staging to theatres in Slovenia, Austria and Switzerland, and further new productions are already scheduled in Trier and Cologne.

For further details visit the OEK website at www.offenbach-edition.com now trilingual in French, German and English.
> Más información sobre la serie: OEK (Offenbach Edition Keck)
> Más información sobre la obra: La Grande-Duchesse de Gérolstein (OEK critical edition)
Photo: © Chåtelet/Marie-Noelle Robert
> Buscar noticias
LISTADO DE DIRECCIONES
Regístrese para recibir actualizaciones de noticias y ofertas por correo electrónico
REGISTRARSE
PARTITURAS EN LÍNEA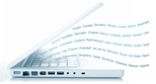 Explore nuestra biblioteca con más de 1000 copias de partituras en línea
VER PARTITURAS