MacMillan wins RPS award for his opera The Sacrifice
(May 2008)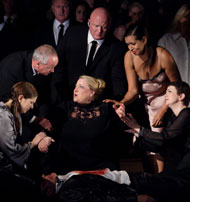 James MacMillan wins RPS award for his opera The Sacrifice
James MacMillan has won the 2007 Royal Philharmonic Society's Opera and Music Theatre Award for his opera The Sacrifice, premiered and toured by Welsh National Opera last autumn, and broadcast on BBC Radio 3.

The RPS prize citation reads:
"The Award goes to James MacMillan for the rich imagination of his juicy score, The Sacrifice: a compelling, savage opera with an enduring power to communicate. Welsh National Opera's vivid production, conducted by the composer, performed to responsive audiences in eight UK cities."

Drawing on The Mabinogion, the ancient collection of Welsh folktales, the opera tells of a ruler's ultimate sacrifice to safeguard the future of his war-torn, faction-ridden country. The libretto was by award-winning poet and novelist Michael Symmons Roberts and the WNO performances were directed by Katie Mitchell and conducted by MacMillan.

"...a score of real brilliance... His trump card is that he knows how to write for the voice, and – no less vital – how to accompany it; his ear for balance and texture is superb, and there are many pages in The Sacrifice that were plainly being sung with delight – I'm thinking of the passionate Act II duet for the daughter and her discarded lover, and the delicately ornate soprano aria at the very end, a gem..."
The Independent

"Here is something rare, a new opera with instant appeal... "
Daily Telegraph

"The Sacrifice offers as many thrills as Tosca, as much agony as Peter Grimes, more violence than Elektra and Salome combined and a suspense quotient to rival Lady Macbeth of Mtsensk. MacMillan's expertly crafted music has easy-to-identify theme tunes and gut-wrenching climaxes, with a closing tableau of which Verdi himself would have been proud..."
Financial Times

"...there are wonderful passages: a ravishing love duet underpinned by gorgeously folksy orchestration; Verdi-like declamations for the warlords; a choral threnody that summons the anguished modes of Eastern Europe to haunting effect; and a breathtakingly sonorous choral finale."
The Times

A 15-minute selection of interludes from the opera is available for performance by orchestras. The Sacrifice: Three Interludes was premiered by the BBC Philharmonic in February and recorded for future release on the Chandos label.

> Read an Interview with James MacMillan about The Sacrifice.
> Más información sobre la obra: The Sacrifice
Photo: Catherine Ashmore
> Buscar noticias
LISTADO DE DIRECCIONES
Regístrese para recibir actualizaciones de noticias y ofertas por correo electrónico
REGISTRARSE
PARTITURAS EN LÍNEA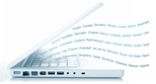 Explore nuestra biblioteca con más de 1000 copias de partituras en línea
VER PARTITURAS