Weinberger's Wallenstein returns to the opera stage
(December 2009)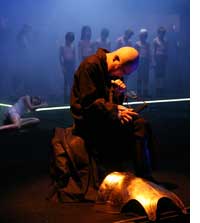 Weinberger's Wallenstein returns to the opera stage
Jaromír Weinberger may be best known for the Bohemian Polka from his opera Schwanda the Bagpiper, but recent revivals of the complete folk opera in Wexford, Dresden and Augsburg have prompted exploration of his other stageworks. With the happy conjunction of the 250th birthday of Friedrich Schiller, the Altenburg-Gera Theater presented a new staging of Weinberger's opera Wallenstein last October, the first production since its premiere in Vienna in 1937 as the storm clouds gathered in Europe. Based on Schiller's trilogy of plays set in the Thirty Years' War, the drama charts the decline of the military commander Albrecht von Wallenstein, carrying a special significance for a Jewish composer whose career was being destroyed by National Socialism:

"What might have persuaded Weinberger to make such a complex figure as Wallenstein the eponymous hero of an opera? A sidelong glance at his contemporary Adolf Hitler suggests itself – the keyword: the hubris of power… Both pursued the interests of their power-political visions, which in Hitler's case especially had something of the irrational, with the most extreme brutality."
Frankfurter Allgemeine Zeitung

"The potential in Schiller's trilogy for large-scale scenes, rich in contrasts, with varied ensembles and choruses may have attracted the composer to the work. His Czech librettist Milos Kares managed the feat of condensing the most essential events of the extensive and rich drama into an evening-length opera. For the German version created with Weinberger, Max Brod was able to use important passages from Schiller's text. From the preludial Wallenstein's Camp the librettists fashioned a large chorus scene, depicting the chaotic bustle following a decade and half of war, with solo interjections from leading characters. At the centre of the six scenes stand the complicated pros and cons around the negotiations with the Swedes, which Wallenstein, against the emperor's wishes, hoped would yield a peace settlement.

"Jaromír Weinberger wrote music full of strong emotions to reflect these events. In particular, the colourful orchestral score, with its richly differentiated harmony, makes a lasting impression. The Pappenheim March, bawled by the dishevelled mercenaries in Wallenstein's camp, is subjected to imaginative, evocative transformations during the course of the piece."
Neues Deutschland

"Weinberger proves himself as a composer who, by quietly holding on to the tonality, can turn his hand to anything. He is at his most impressive in the chorus scenes, where his rhythmic treatment is brilliant and he skilfully introduces folklore elements, indeed, weaving in almost operetta-like sparkle. A little Wagner, a little impressionism, powerful expression – but everything imbued with gifted, imaginative skill. This revival in Gera is by no means merely a historical reparation, but the enrichment of the repertoire with an opera which will captivate the public."
Der Neue Merker

In addition to the complete opera, a 20-minute orchestral suite from Wallenstein is now available for performance, as heard in a Kaiserslautern concert last November.

> Más información sobre la obra: Wallenstein
Photo: first staging of Jaromír Weinberger's
Wallenstein
since the opera's premiere in 1937. Credit: Altenburg-Gera Theater/Stephan Walzl
> Buscar noticias
LISTADO DE DIRECCIONES
Regístrese para recibir actualizaciones de noticias y ofertas por correo electrónico
REGISTRARSE
PARTITURAS EN LÍNEA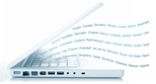 Explore nuestra biblioteca con más de 1000 copias de partituras en línea
VER PARTITURAS