Bernstein in Berlin: new version of A Quiet Place revealed
(October 2013)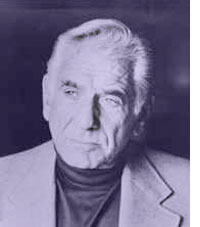 Kent Nagano conducts a new chamber version of A Quiet Place, the highlight of a series at the Konzerthaus in Berlin focusing on Leonard Bernstein's music.
Berlin presents its largest-ever celebration of the music of
Leonard Bernstein
in November when the Konzerthaus presents a series encompassing opera, orchestral and chamber concerts, family events and films. The series is launched on 8 November with Ivan Fischer conducting suites from
West Side Story
and
On the Town
together with the
Serenade
for violin and orchestra. Wayne Marshall conducts the symphonies
Age of Anxiety
and
Kaddish
, and is soloist in an organ programme including improvisation on Bernstein themes. The composer's daughter Jamie Bernstein will be attending the festivities and joins Sebastian Knauer in a programme exploring the personalities in the
Anniversaries
for piano.
The culmination of the Bernstein series is the premiere on 27 November of a new chamber version of his final opera
A Quiet Place
, with Kent Nagano leading Ensemble Modern. Through productions in Houston and Vienna in the 1980s the work evolved into a full-length three-act opera, with the complexity of Bernstein's later style surrounding his earlier jazzy one-act opera
Trouble in Tahiti
. The editor of the new version, Garth Edwin Sunderland, notes how "the dramatic structure of the work was significantly altered, and a substantial amount of the
A Quiet Place
material was cut to 'make room' for the incorporation of the entirety of
Trouble in Tahiti
as a flashback. This version was finalized for performances in Vienna in 1986, which Bernstein recorded for Deutsche Grammophon.
"While the Vienna version is definitive, The Leonard Bernstein Office has always felt that a smaller, shorter version of the opera, using a reduced chamber orchestration, would allow for an alternate, more intimate experience of this very personal work. This new chamber version would not include
Trouble in Tahiti
, and would restore some of the very fine music that was cut from the Houston version, including full arias for Sam and François.
"In approaching this project, the challenge has been to preserve Bernstein's intentions for the soundworld and the drama of his music, using a radically scaled-down orchestra of 18 musicians. This chamber ensemble will not encompass the sheer volume and overwhelming force of the full orchestration, but it instead has a transparency, and an intimacy, that is appropriate to the opera's themes and its characters, and that allows for a different perspective on Bernstein's score. The music of
A Quiet Place
is tremendously powerful, representing Bernstein at his most complex and daring, and it is my hope that this new chamber version will provide audiences with a new insight into Bernstein's theatrical and musical genius."
In addition to the Konzerthaus series, Berlin also hosts a new production by Barrie Kosky of
West Side Story
at the Komische Oper. This new German version opens on 24 November with over 20 performances running through the season.
>
Visit the Berlin Konzerthaus website
> Más información sobre la obra: A Quiet Place
Photo: Susech Batah/DG
> Buscar noticias
Boletines electrónicos
Regístrese para recibir actualizaciones de noticias y ofertas por correo electrónico
REGÍSTRATE
PARTITURAS EN LÍNEA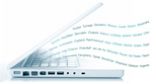 Explore nuestra biblioteca con más de 1000 copias de partituras en línea
VER PARTITURAS