Explore what's happening in the world of Boosey & Hawkes.

Starting from today's date, you can move through the calendar by changing the day or month.
22 December 2014
Leonard Bernstein
:
Candide Overture (concert version)
Norddeutsche Hansephilharmonie / Alexander Mottok
Musical Theater, Bremen, Germany
[Additional Performances]
Leonard Evers
:
Gold!
Annechien Koerselman, director / Christina Sidak, singer / Daniel Eichholz & Lukas Böhm, percussion
Deutsche Oper, Tischlerei, Berlin, Germany
Bühne & Kostüme: Dieuweke van Reij
[Additional Performances]
Detlev Glanert
:
Konzert für Klavier und Orchester Nr.1
Markus Bellheim, piano / Oldenburgisches Staatsorchester / Roger Epple
Staatstheater, Großes Haus, Oldenburg, Germany
[Additional Performances]
To explore past and future performance information please visit our
Performance Search
Mailing List
Sign up for news updates and offers via email
SIGN UP
ONLINE SCORES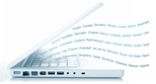 Explore our library of over 1000 online scores
VIEW SCORES