Chapela, Enrico
:
El Cuarto Camino
(The Fourth Way) (1996) 13'
for string quartet
Territorio
Este trabajo está disponible a través de Boosey & Hawkes for the world.
Nota del programa
"According to an antique oriental teaching, when a man reaches the highest spiritual development he is capable of, he has also obtained four bodies; the physical body, the emotional body, the mental body, and the conscious body. This can be explained with a metaphor in which the physical body is represented by the carriage, the emotions by the horse, the mind by the driver, and the consciousness by the master's will.
"The fourth body, the conscious one, is no inherited part of the human being, is a part that requires of conscious efforts of will training in order to be developed. There are three basic ways to master will and consciousness;
"The first way, the fakir's way, is focused on the physical body. It's long, hard and uncertain. This way is made of incredibly painful physical exercises. The fakir stands on his feet with out moving during hours, days, months, or even years, or he tortures himself with fire or ant stinging. If he doesn't get sick or dies he might develop physical strength. Nevertheless, his emotions and mind will remain undeveloped. He has conquered will, but he is unable to know how to use it, moreover, he is usually too old to start a new path.
"The second way, the monk's way, is the faithful one, the one of religiousness and sacrifices. It's also tough and long, and all its work is concentrated on feelings. By submitting all his emotions to a single one (faith), the monk achieves unity in his inner self, obtaining command of his emotional body. But, as his physical and mental functions weren't developed, neither can he profit much from his conquest.
"The third way, the yogi's way, is the knowledge and intellectual one. The yogi seeks will and consciousness by intellectual efforts of governing his mind and inner voices. In spite of this achievement, he can't fully exercise his newly acquired mind will for his body and emotions were not trained, so he is incapable of applying what he has learned. "The fourth way is an immediate and simultaneous work on the mind, emotions and body, aimed to make possible training all three at once. In such manner that if someone reaches will by this path, he can serve himself with it having obtained full control over his physical, emotional and intellectual functions."
G. Gurdieff
LISTADO DE DIRECCIONES
Regístrese para recibir actualizaciones de noticias y ofertas por correo electrónico
REGISTRARSE
PARTITURAS EN LÍNEA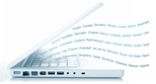 Explore nuestra biblioteca con más de 1000 copias de partituras en línea
VER PARTITURAS