Neuwirth, Olga
:
Remnants of songs... an Amphigory
(2009) 20'
for solo viola and orchestra
Orquestación
2(I=picc).2.2(I=Ebcl,II=bcl).bhn.2-2.2.2.0-perc:I(1-2players)=tam-t(med)/rattle(sm)/tgl(med)/SD/cymbal set/tom-t(med)/2gongs(A,f)/timp(D)/vib; II(1-2players)=susp.cym(med)/rattle(med)/glsp/t.bells/steel dr/2gongs(Bb,eb)/BD(with cym)-harp-cel-strings(8.8.6.6.4); fl1,fl2,ob1,ob,bn2 also mouth org .
Abreviaturas
(PDF).
Territorio
Este trabajo está disponible a través de Boosey & Hawkes for the world.
World Premiere
10/10/2009
Helmut-List-Halle, Graz
Antoine Tamestit, viola / Radio-Symphonieorchester Wien / Peter Eötvös
Nota del programa
Deutsch
Nota del repertorio
With the composition
Remnants of Songs ... an Amphigory
for viola solo and orchestra, Olga Neuwirth presents the fourth work in which she has dealt in a very personal manner with the relationship between the soloist and the orchestral collective in the tradition of the concerto. The score, dedicated to the memory of the American patron of the arts Betty Freeman, was written for the violist Antoine Tamestit. The title is taken, slightly modified, from the book
Remnants of Song: Trauma and the Experience of Modernity in Charles Baudelaire and Paul Celan
in which Ulrich Baer examines the shock-like and traumatic influence of specific historical experiences on artistic creation and cultural memory, contrasting it with the term "amphigory," which serves in English as a designation for nonsense poetry or illogical verse. Between these two contrasting poles of seriousness and playful lightness unfold five allusion-rich individual movements conceived in the sense of character pieces in which the composer reflects on the experience of the past and the perception of the present in diverse musical ways.
Boosey & Hawkes
Citas de prensa
Deutsch
"
Remnants
is essentially a 20-minute, five-movement concerto for viola and orchestra with a fiendishly difficult solo part, written especially for violist Antoine Tamestit and breathtaking in its virtuosic range. After long, lyrical high arcs on the viola, the orchestra jumps in with exotic percussive effects. Every now and then, a snatch of something tonal and vaguely familiar drifts in. The first movement builds to a glistening cha-cha. The shimmering, unearthly second movement is interrupted by huge, dissonant brass chords. The third movement features chimes, sirens, apocalyptic drums, and the feeling of the world collapsing set against snatches of rhythmic patterns and odd whiffs of tonality. The gorgeous fourth movement is dominated by a big, lyrical viola solo with a grab-holdable melody. The final section virtually follows traditional concerto form, with dialogue between soloist and orchestra, and builds to an audacious, richly-textured finale suggestive of Mahler at his most kitschy. But the work is entirely original, astoundingly complex and, ultimately, gloriously rewarding and uplifting."
(Larry L. Lash, MusicalAmerica.com, 08 Dec 2009)
LISTADO DE DIRECCIONES
Regístrese para recibir actualizaciones de noticias y ofertas por correo electrónico
REGISTRARSE
PARTITURAS EN LÍNEA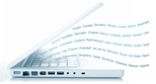 Explore nuestra biblioteca con más de 1000 copias de partituras en línea
VER PARTITURAS