Béla Fleck
b. 1958

Snapshot
English Español
Béla Fleck is an innovative composer and master banjo virtuoso who defies the stereotypes of conventionally defined genres * Creates an authentically American canon and a new musical aesthetic for performers and audiences alike * Already a powerfully creative force in bluegrass, jazz, pop, rock and world beat * Fleck made the classical connection with Perpetual Motion, his 2001 recording with long-time collaborator Edgar Meyer * that went on to win a pair of Grammy Awards, including Best Classical Crossover Album * Winner of 15 Grammy Awards and nominated in more categories than any other artist in Grammy history

Works by Béla Fleck include:
The Impostor Concerto (2013) for banjo and symphony orchestra
Night Flight Over Water (2013) for banjo and string quartet



Personal Management:
David Bendett, Artists, Inc. • (310) 278-5657 • artistsinc@aol.com



Booking Inquiries:
Neil Benson, Opus 3 Artists • (212) 584-7512 • (646) 300-8212 fax • nbenson@opus3artists.com

Also visit Béla Fleck's website at www.belafleck.com.
Looking Ahead: Louisiana will see two of Fleck's works for classical ensembles this January. The banjo virtuoso and composer will perform The Impostor Concerto with the Louisiana Philharmonic Orchestra on January 8. Night Flight Over Water for banjo and string quartet is performed by Fleck and musicians from the Louisiana Philharmonic on January 10.
Mailing List
Sign up for news updates and offers via email
SIGN UP
Shop for Fleck
Sheet Music, CDs, ringtones and downloads
SHOP NOW
ONLINE SCORES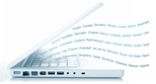 Explore our library of over 1000 online scores
VIEW SCORES