Erich Wolfgang Korngold
1897 - 1957

Snapshot
English
Selected works by Erich Korngold are published by Warner/Chappell and administered for rental by Boosey & Hawkes in the UK, Eire and other European territories. For further information please visit our Warner/Chappell website area.

Erich Korngold was son of an eminent Viennese music critic and grew up as a child prodigy composer * Studied with Zemlinsky and wrote his first ballet at age 11 * Developed rich, Romantic style with colourful orchestration * Most famous operas include Violanta and Die tote Stadt * Max Reinhardt took Korngold to Hollywood in 1934 * He remained in California during the war, writing music for films including the Oscar-winning The Adventures of Robin Hood starring Errol Flynn * Returned to abstract composition with works including the Violin Concerto performed by Heifetz

Works by Erich Korngold include:
Captain Blood (1935) Overture from the film
The Adventures of Robin Hood (1938) Suite from the film
The Sea Hawk (1940) Theme from the film

Publications of music by Erich Korngold are available on sale from our online Music Shop.
Mailing List
Sign up for news updates and offers via email
SIGN UP
Shop for Korngold
Sheet Music, CDs, ringtones and downloads
SHOP NOW
ONLINE SCORES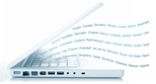 Explore our library of over 1000 online scores
VIEW SCORES