John Williams
b. 1932

Snapshot
English Deutsch
Works by John Williams are published by Warner/Chappell and administered for rental by Boosey & Hawkes in the UK, Eire and other European territories. For further information please visit our Warner/Chappell website area.

John Williams is the most successful of all composers for the movies * His music is probably the most widely heard by any living composer * Son of a movie studio musician, he showed early proficiency on a range of instruments * Started career as a jazz pianist * First film credit in 1959 * Wrote music for 1960s TV programmes by Irwin Allen * Provided music for major movies by George Lucas and Steven Spielberg in 1970s including first three Star Wars films, Jaws, E.T. and Raiders of the Lost Ark * More recent credits include Jurassic Park, Schindler's List and the Harry Potter films * Closely linked with Boston Pops Orchestra * Compositions for concert hall include Cello Concerto for Yo Yo Ma

Works by John Williams include:
Star Wars: Symphonic Suite (1977) for orchestra
Indiana Jones and the Temple of Doom (1984) for orchestra
1984 Olympic Fanfare and Theme (1984) for orchestra

Publications of music by John Williams are available on sale from our online Music Shop.
Mailing List
Sign up for news updates and offers via email
SIGN UP
Shop for Williams
Sheet Music, CDs, ringtones and downloads
SHOP NOW
ONLINE SCORES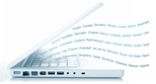 Explore our library of over 1000 online scores
VIEW SCORES