Anna Clyne
b. 1980

Snapshot
Composes acoustic and electro-acoustic music, combining resonant soundscapes with propelling textures * Has collaborated with cutting-edge choreographers, film-makers, visual artists and musicians * Commissioned and performed throughout the US and around the world * Recent honors include commissions from Carnegie Hall, Los Angeles Philharmonic, and the Houston Ballet; awards from ASCAP, the American Academy of Arts and Letters, and SEAMUS; performances by the American Composers Orchestra, London Sinfonietta, Minnesota Orchestra, BBC Concert Orchestra; and residency with Chicago Symphony Orchestra as Mead Composer in Residence.

Works by Anna Clyne include:
Within Her Arms (2008–2009) for string ensemble
<<rewind<< (2005–2006) for orchestra and tape (optional)
Spangled Unicorn (2011) for brass ensemble and tape
Rapture (2005) for clarinet and tape

For more information and sound samples, please visit www.facebook.com/annaclyne.
Looking Ahead: In March and April 2014, Anna Clyne's double violin concerto Prince of Clouds will be performed by the Los Angeles Chamber Orchestra and the Alabama Symphony Orchestra. Also in April, the Chicago Symphony Orchestra gives multiple performances of her <<rewind<<. Later in the 2014–15 season, Jennifer Koh premieres her Violin Concerto with the Chicago Symphony Orchestra under the baton of Ludovic Morlot.
"[Anna Clyne is] an artist who writes from the heart, who defies categorization, and who reaches across all barriers and boundaries. Her compositions are meant to be played by skilled musicians and can reach different audiences, no matter what their background."
—Riccardo Muti




Mailing List
Sign up for news updates and offers via email
SIGN UP
Shop for Clyne
Sheet Music, CDs, ringtones and downloads
SHOP NOW
ONLINE SCORES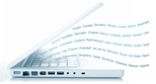 Explore our library of over 1000 online scores
VIEW SCORES