Béla Fleck
b.1958, New York, NY

Biography
English Español
El intérprete de banjo Béla Fleck – ganador de 15 Premios Grammy y nominado en más categorías que cualquier otro artista en la historia de los Grammy – es uno de los exponentes de su instrumento más consumados e innovadores del mundo. Como The New York Times observa: "Mr. Fleck puede reclamar el título de intérprete de banjo más popular vivo, habiendo hecho mucho para encumbrar el instrumento más allá del "bluegrass terra firma" hacia el jazz, clásico, y más lejos. "

Nacido en 1958 en la ciudad de Nueva York, Fleck parecía destinado a ser un músico de talla mundial desde el comienzo, con el nombre de tres grandes compositores: Béla (por Bartók), Anton (por Webern), y Leos (por Janácek). Siendo ya una fuerza poderosamente creativa del bluegrass, el jazz, el pop, el rock y el beat mundial, Fleck realizó la conexión clásica con Perpetual Motion, su 2001 grabación Sony Clásica que pasó a ganar dos de los Premios Grammy, inclusive el de Mejor álbum de corte clásico. Colaborando con el instrumentista en Perpetual Motion estaba su antiguo amigo, virtuoso del contrabajo y compositor, Edgar Meyer. Fleck y Meyer trabajaron en mutua colaboración la escritura y realización de un doble concierto para banjo, bajo y orquesta, que estrenaron con la Sinfónica de Nashville en 2003. También escribieron en colaboraión un concierto triple para banjo, bajo y tabla – con el título The Melody of Rhythm – con en intérprete de tabla de renombre mundial, Zakir Hussain.

En agosto de 2013, Fleck hace su debut en Deutsche Grammophon/Mercury Classics como compositor-artista con The Impostor, un álbum que presenta su concierto titular para banjo y la orquesta sinfónica junto con su Night Flight Over Water, para cuarteto de banjo y cuerda. Para el concierto The Impostor, el intérprete estuvo acompañado por el director Giancarlo Guerrero y la Sinfónica de Nashville (que encargó el trabajo); para el Night Flight Over Water (encargo de la Universidad de Butler), Fleck dividió la escena con el venturoso cuarteto de cuerda Brooklyn Rider.

Ambos trabajos tienen un papel prominente en la temporada 2013-14 de Fleck. Agosto le ve emprender The Impostor con la Orquesta de Filadelfia, antes de volver a ejecutarlo con la Filarmónica de Carolina del Sur y las orquestas sinfónicas de Carolina del Norte, la Universidad de Indiana, Huntsville, Canton y de Peoria. Comenzando con nueve fechas en noviembre, Fleck y la Brooklyn Rider inician una amplia gira a través de EEUU y Canadá con Night Flight Over Water. Los puntos álgidos de la temporada también incluyen colaboraciones con el teclista de jazz Chick Corea, el cantante-compositor Alison Krauss, y la esposa de Fleck e intérprete en dúo de banjos, Abigail Washburn.

Otras asociaciones artísticas recientes han sido las representadas por los artistas africanos Oumou Sangaré y Toumani Diabaté, el jazz con el Trío de Marcus Roberts, y el bluegrass con viejos amigos. Béla Fleck and the Flecktones aún tocan juntos, 25 años después del principio de la banda.

El primer documental del intérprete de banjo, Throw Down Your Heart, ganó el premio de la audiencia en el Festival Cinematográfico de Vancouver y el de South by Southwest.
Mailing List
Sign up for news updates and offers via email
SIGN UP
Shop for Fleck
Sheet Music, CDs, ringtones and downloads
SHOP NOW
ONLINE SCORES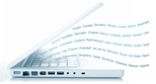 Explore our library of over 1000 online scores
VIEW SCORES