Sean Shepherd
b.1979, Reno, NV

Biography
English Deutsch
Short biography:
Composer, conductor, and creative thinker—John Adams occupies a unique position in the world of American music. His works, both operatic and symphonic, stand out among contemporary classical compositions for their depth of expression, brilliance of sound, and the profoundly humanist nature of their themes.

Works spanning more than three decades have entered the repertoire and are among the most performed of all contemporary classical music, among them Harmonielehre, Shaker Loops, Chamber Symphony, Doctor Atomic Symphony, Short Ride in a Fast Machine, and his Violin Concerto. His stage works, all in collaboration with director Peter Sellars, include Nixon in China (1987), The Death of Klinghoffer (1991), El Niño (2000), Doctor Atomic (2005), A Flowering Tree (2006), and the Passion oratorio The Gospel According to the Other Mary (2012).

Among Adams's recent works are his Saxophone Concerto, written for Timothy McAllister, City Noir, written for the Los Angeles Philharmonic, and Absolute Jest for string quartet and orchestra, based on fragments of late Beethoven quartets, commissioned for the San Francisco Symphony's 100th anniversary. Works to be premiered in 2015 include Second Quartet, written for the St. Lawrence String Quartet, and a dramatic symphony for violin and orchestra: Scheherazade.2, to be premiered by violinist Leila Josefowicz and the New York Philharmonic.

Adams has received honorary doctorates from Harvard, Northwestern University, Cambridge University, and the Juilliard School. A provocative writer, he is author of the highly acclaimed autobiography Hallelujah Junction and is a frequent contributor to the New York Times Book Review.

As a conductor, Adams appears with the world's major orchestras in programs combining his own works with a wide variety of repertoire ranging from Beethoven and Mozart to Ives, Carter, Zappa, Glass, and Ellington. He has conducted illustrious ensembles such as the Houston Symphony, Toronto Symphony, Los Angeles Philharmonic, and the New World Symphony orchestras, as well as the Orquesta Nacional de España in Madrid. Adams is currently Creative Chair of the Los Angeles Philharmonic.



Recent recordings include the Deutsche Grammophon release of The Gospel According to the Other Mary featuring the Los Angeles Philharmonic, City Noir and Saxophone Concerto with the St. Louis Symphony, the Grammy Award-winning album featuring Harmonielehre and Short Ride in a Fast Machine with the San Francisco Symphony, and the Nonesuch DVD of the Metropolitan Opera's production of Nixon in China conducted by the composer.

The official John Adams website is www.earbox.com.


December 2014
This biography can be reproduced free of charge in concert programs with the following credit: Reprinted by kind permission of Boosey & Hawkes.
Long Biography:
"An exciting composer of the new American generation" (New York Times), Sean Shepherd has quickly gained admiration and return engagements with major ensembles and performers across the US and Europe. He recently completed his tenure as the Daniel R. Lewis Composer Fellow of the Cleveland Orchestra, culminating with the premiere of Tuolumne in April 2013, written for Franz Welser-Möst and the orchestra. Other recent performances include those with the New York Philharmonic, the National, BBC and New World symphony orchestras, at festivals in Aldeburgh, Heidelberg, La Jolla, Lucerne, Santa Fe, and Tanglewood, and with leading European ensembles including Ensemble Intercontemporain, the Scharoun Ensemble Berlin, the Asko|Schönberg Ensemble and the Birmingham Contemporary Music Group. Conductor-champions include Christoph Eschenbach, Valery Gergiev, Alan Gilbert and Welser-Möst; distinguished composer-conductors Oliver Knussen and George Benjamin; and young stars Pablo Heras-Casado, Susanna Mälkki and Matthias Pintscher.

Shepherd's most recent orchestral work, Magiya, written for Carnegie Hall's newly established National Youth Orchestra of the United States of America, toured the US and Europe in summer 2013 in the orchestra's first performances, with Valery Gergiev. In March 2013, the St. Luke's Chamber Ensemble debuted his Quintet at various New York venues. He will compose another work (following the premiere of These Particular Circumstances, commissioned for the inaugural season of their new music series, CONTACT!, in 2010) for the New York Philharmonic and Alan Gilbert, to be performed in June 2014 in recognition as the orchestra's first Kravis Emerging Composer.

Other recent premieres include Blue Blazes, a Hechinger Commission from Christoph Eschenbach and the National Symphony Orchestra, performed in Washington, DC and on a South American tour; Blur for Ensemble Intercontemporain and Susanna Mälkki, in Paris and Cologne in 2012; Quartet for Oboe and Strings, for New York Philharmonic oboist Liang Wang, at the Santa Fe and La Jolla summer festivals in 2011; and Trio for the Claremont Trio, in celebration of the opening of Calderwood Hall, the Renzo Piano-designed addition to the Isabella Stewart Gardner Museum in Boston, in January 2012. Shepherd served from 2010 to 2012 as the first-ever Composer-in-Residence of his hometown orchestra, the Reno Philharmonic, where he composed two new works: Silvery Rills and Desert Garden. Appointed by music director Laura Jackson, he engaged in a variety of community outreach and educational initiatives, including the orchestra's Celebrate Strings after-school program at Title I At Risk elementary schools.

In 2011, Shepherd was named as the USA Van Dusen Fellow by the United States Artists, a national nonprofit organization dedicated to investing in America's finest artists and to illuminating the value of artists to society. Winner of the 2009 triennial Benjamin H. Danks Award from the American Academy of Arts and Letters, he was the 2008 Deutsche Bank Fellow at the American Academy in Berlin, and a first-prize winner in the 2005 international Lutoslawski Award. He attended masterclasses at Tanglewood (2005) and Aspen (2006), the Britten-Pears Young Artist Programme (2007), and a Fall 2007 composer residency at the Camargo Foundation in Cassis, France. He was a top prizewinner in student competitions including the Robbins Family Prize at Cornell, the Palmer Dixon Prize at Juilliard and the Indiana University Dean's Award, and earned awards and commissions from organizations such as the Sue Knussen Composers Fund, ASCAP, the National Society of Arts and Letters, Ensemble X, and the New York Youth Symphony.

Originally from Reno, Nevada, Shepherd (b.1979) holds degrees in composition and bassoon performance from Indiana University, where his teachers included Claude Baker and David Dzubay, composition, and Kim Walker, bassoon. Graduate studies include a Master's degree from The Juilliard School with composer Robert Beaser, and doctoral work at Cornell University with Roberto Sierra and Steven Stucky. Also active as a writer on music, his commentary has appeared in Playbill, WQXR's Q2 online blog, and on the American Music Center's NewMusicBox.com. His music is published by Boosey and Hawkes. He lives in New York City.

— September 2013

This biography can be reproduced free of charge in concert programs with the following credit:
Reprinted by kind permission of Boosey & Hawkes.
Mailing List
Sign up for news updates and offers via email
SIGN UP
Shop for Shepherd
Sheet Music, CDs, ringtones and downloads
SHOP NOW
ONLINE SCORES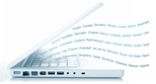 Explore our library of over 1000 online scores
VIEW SCORES